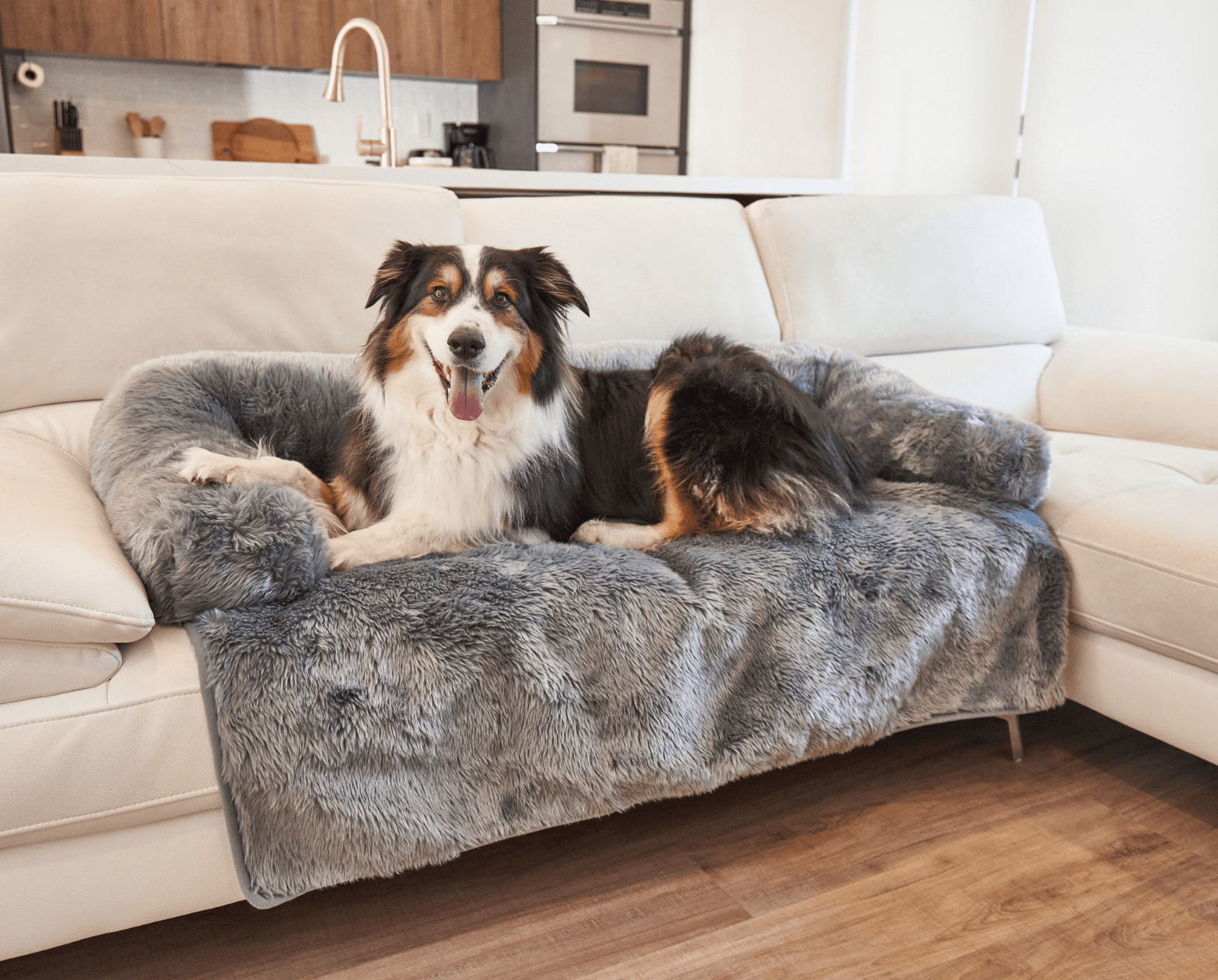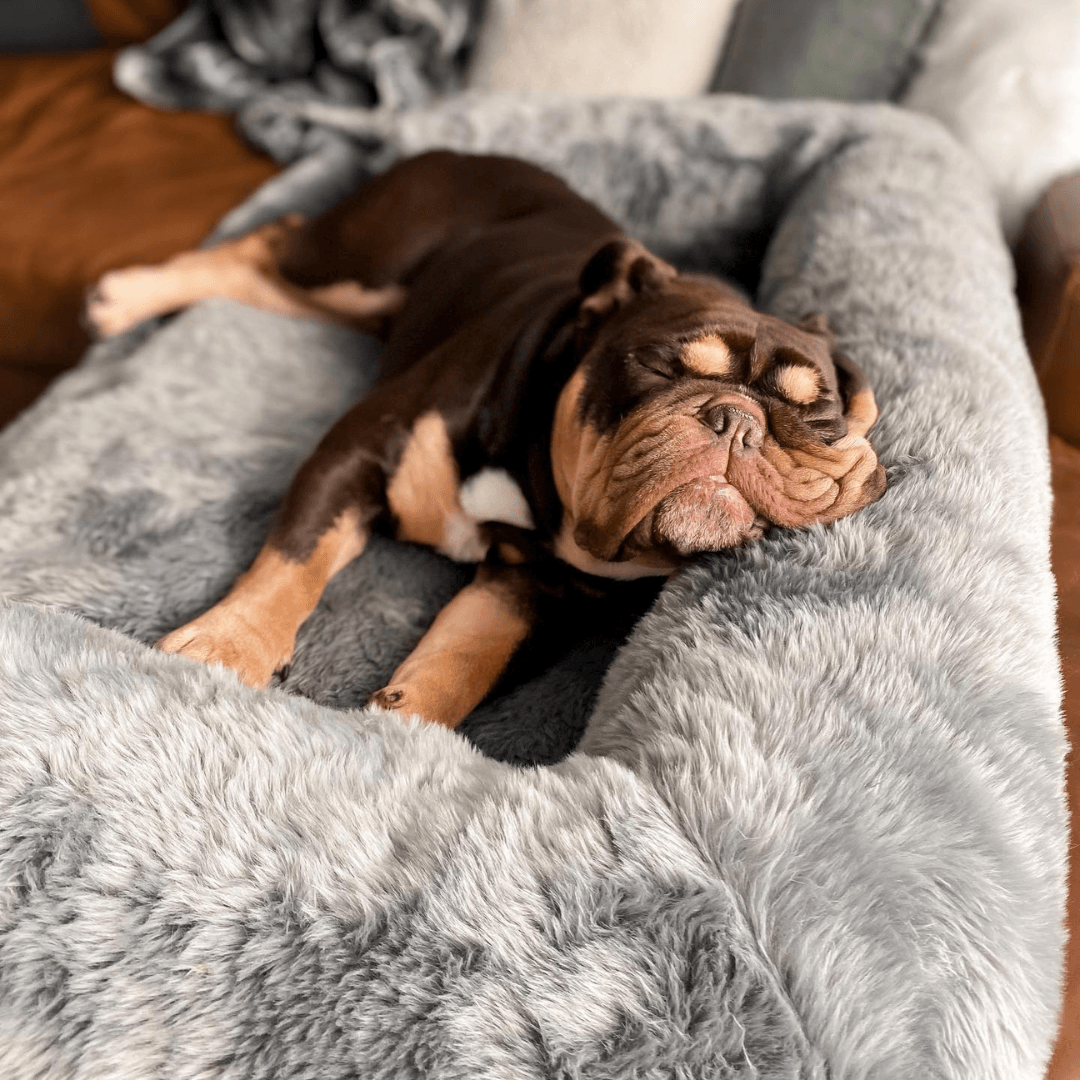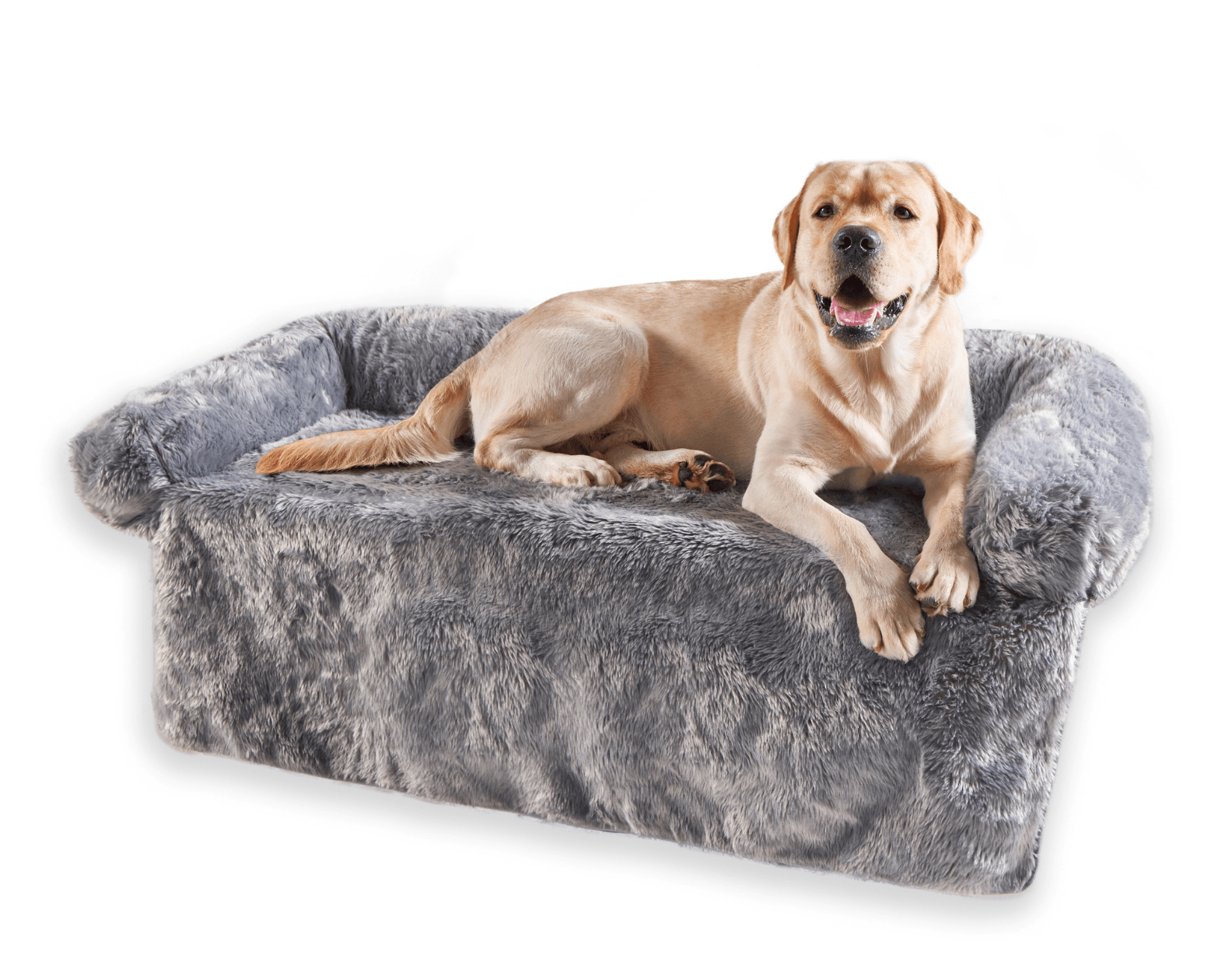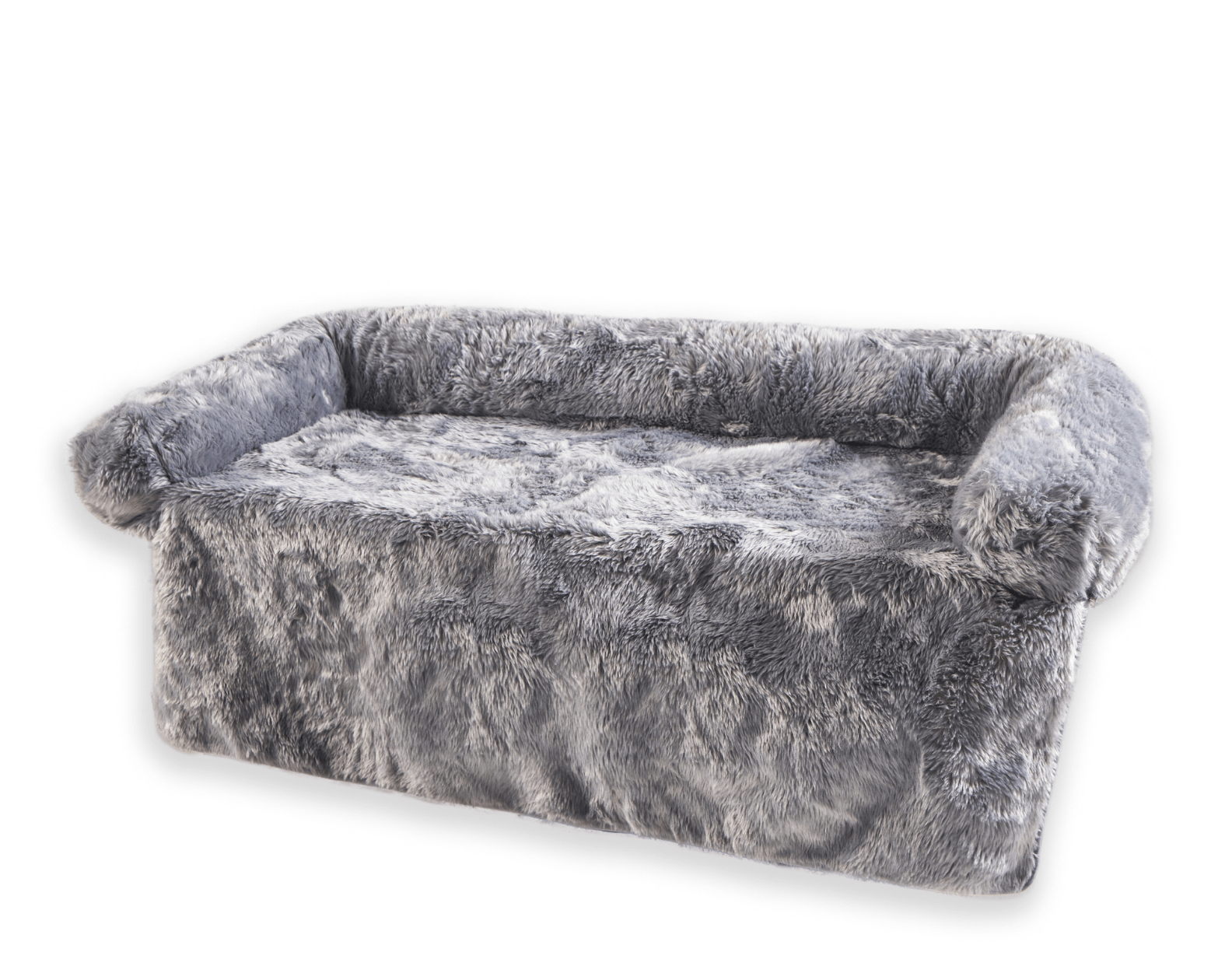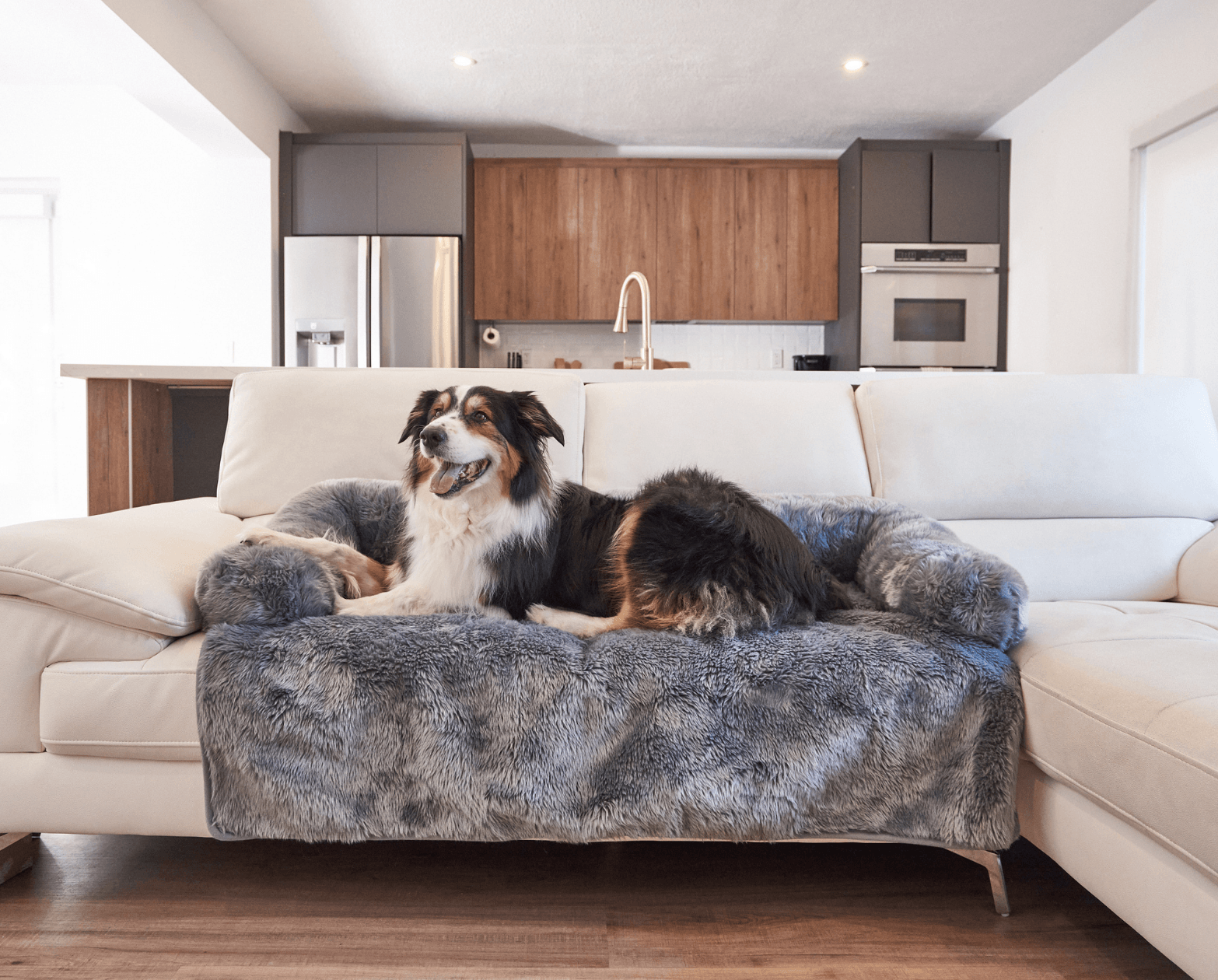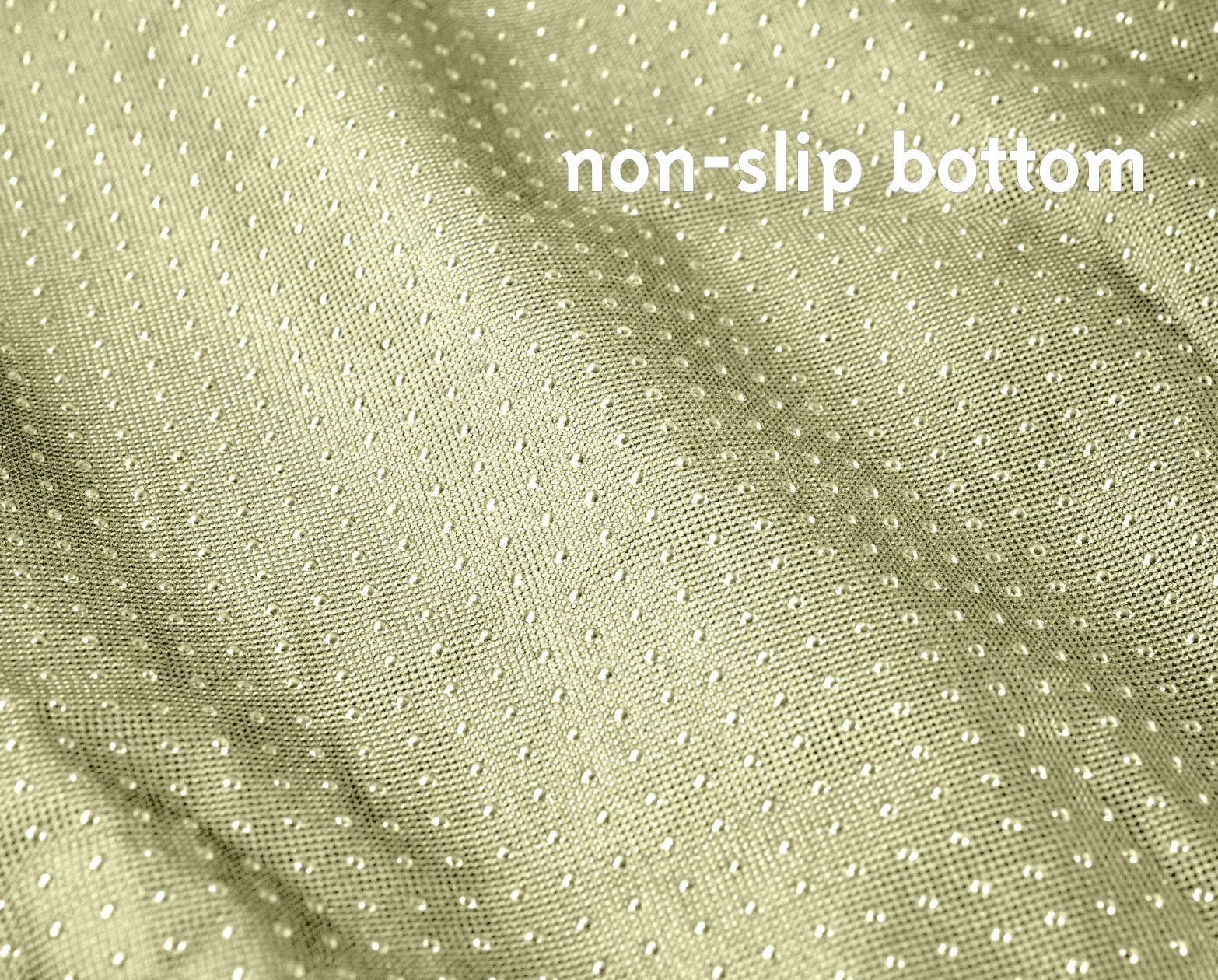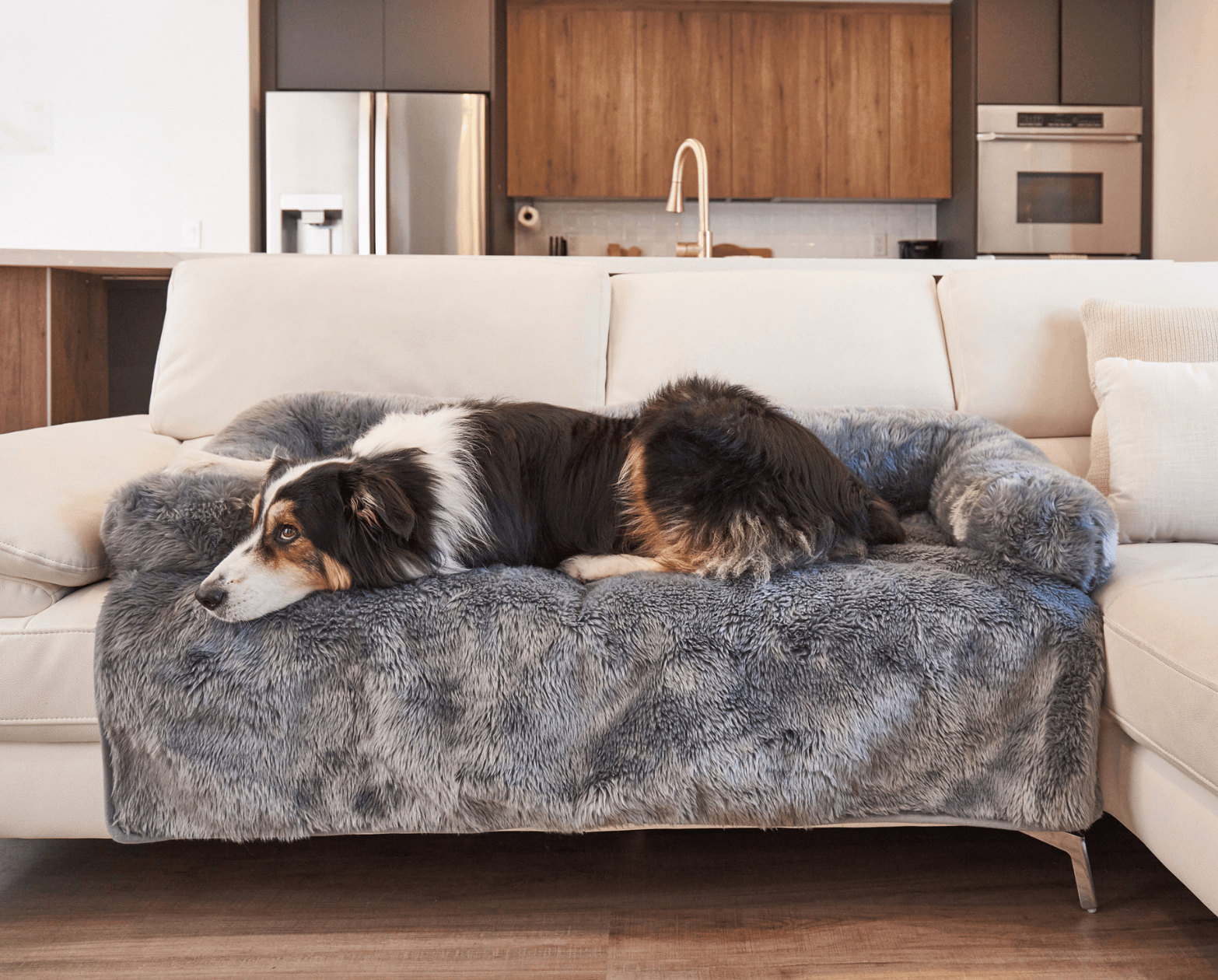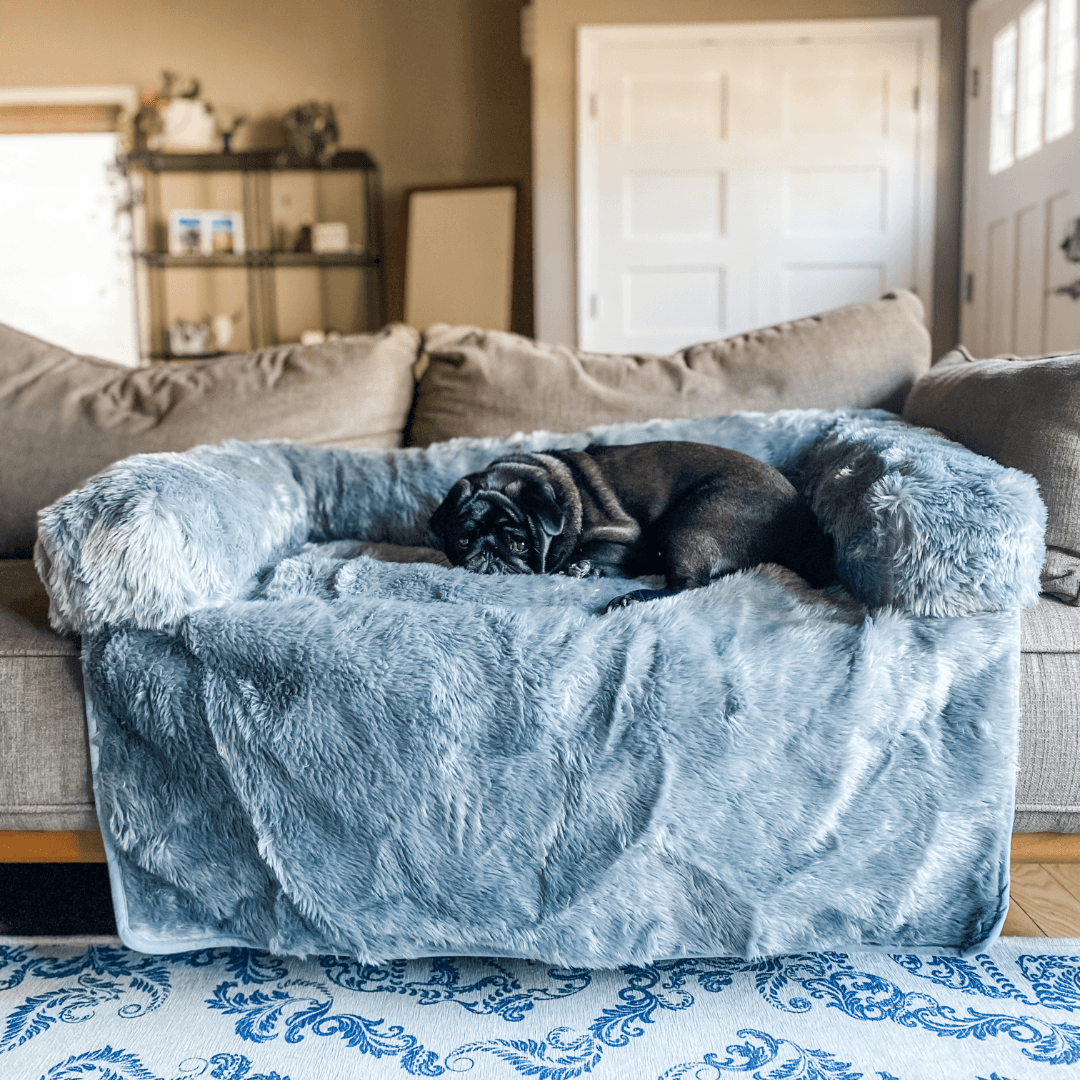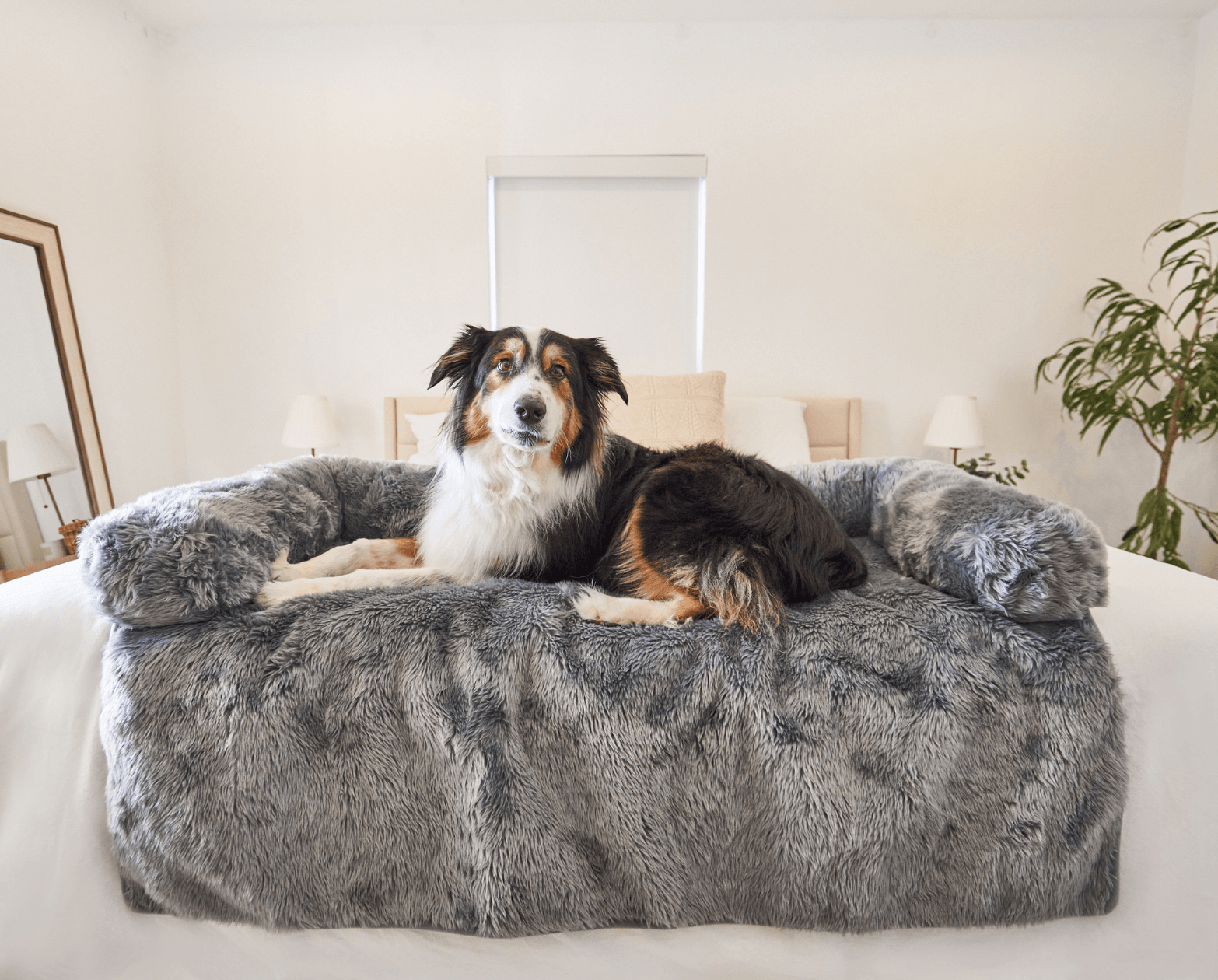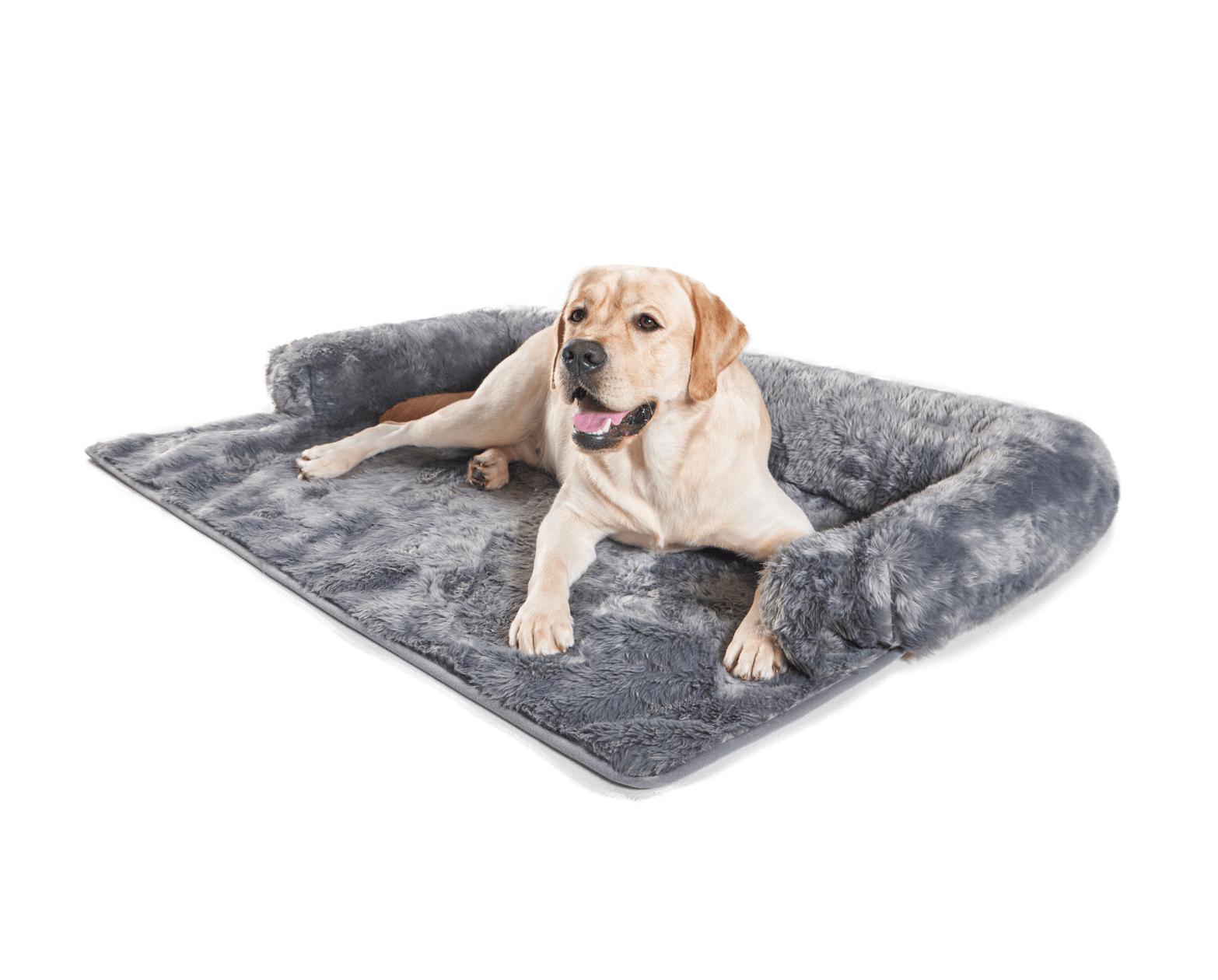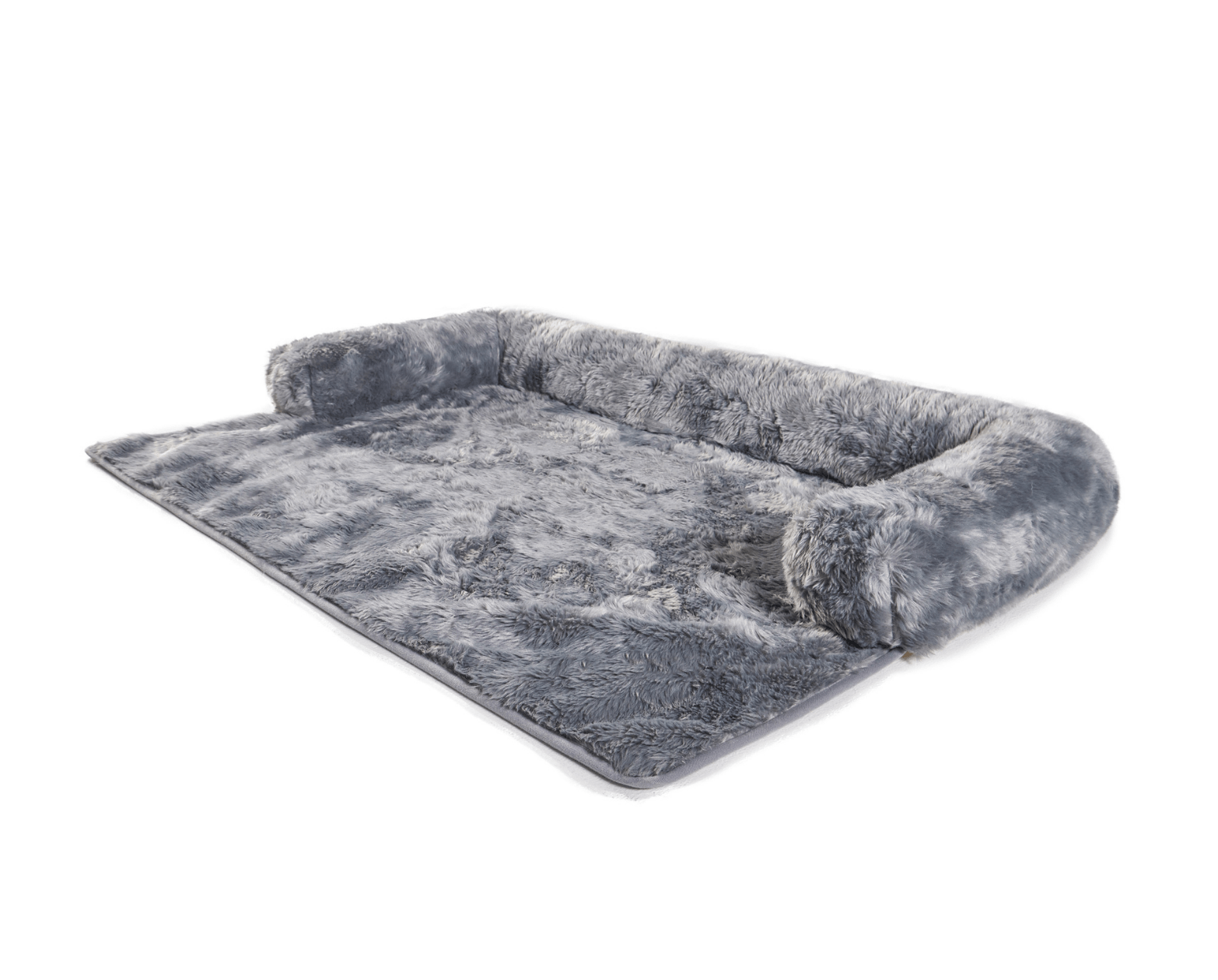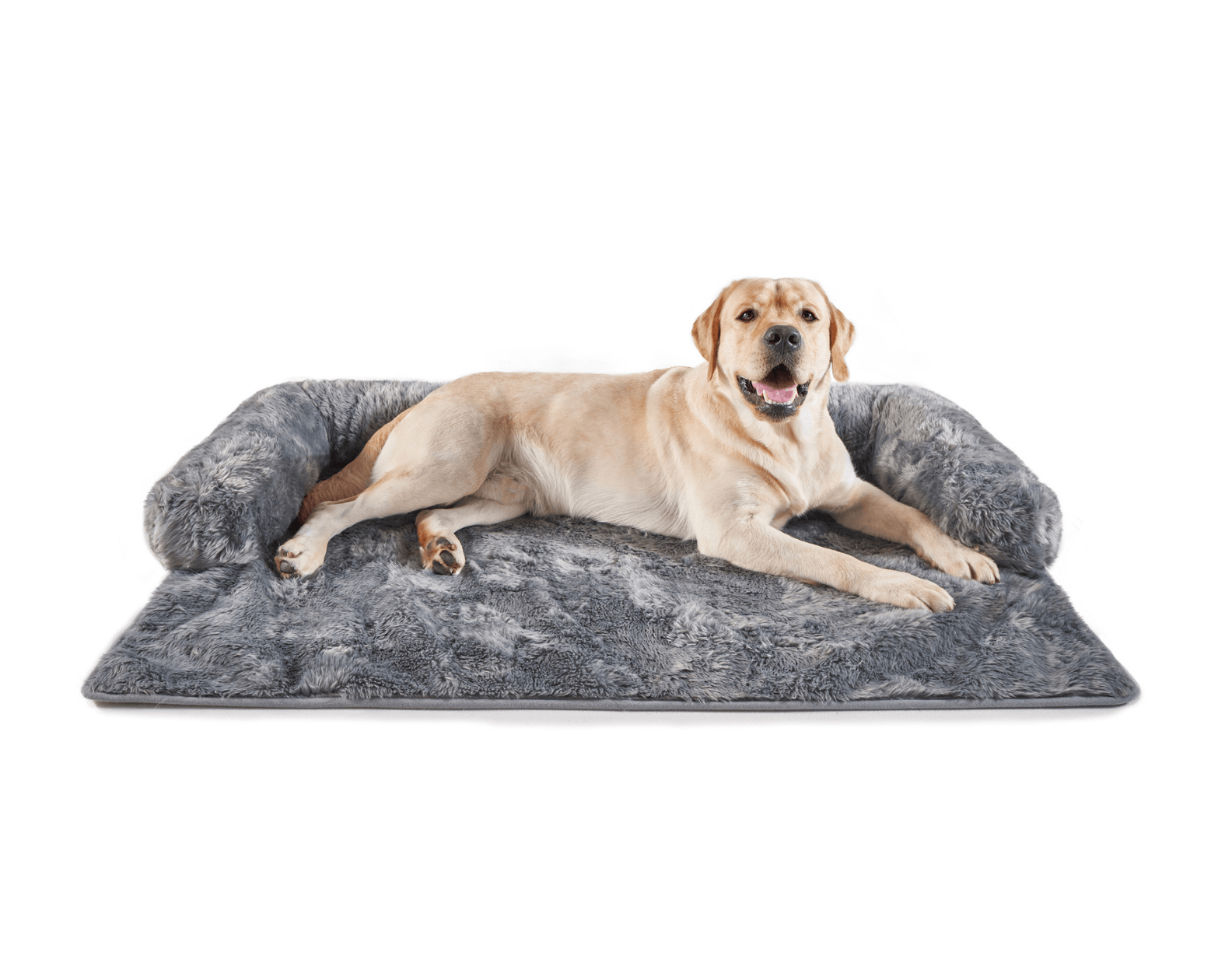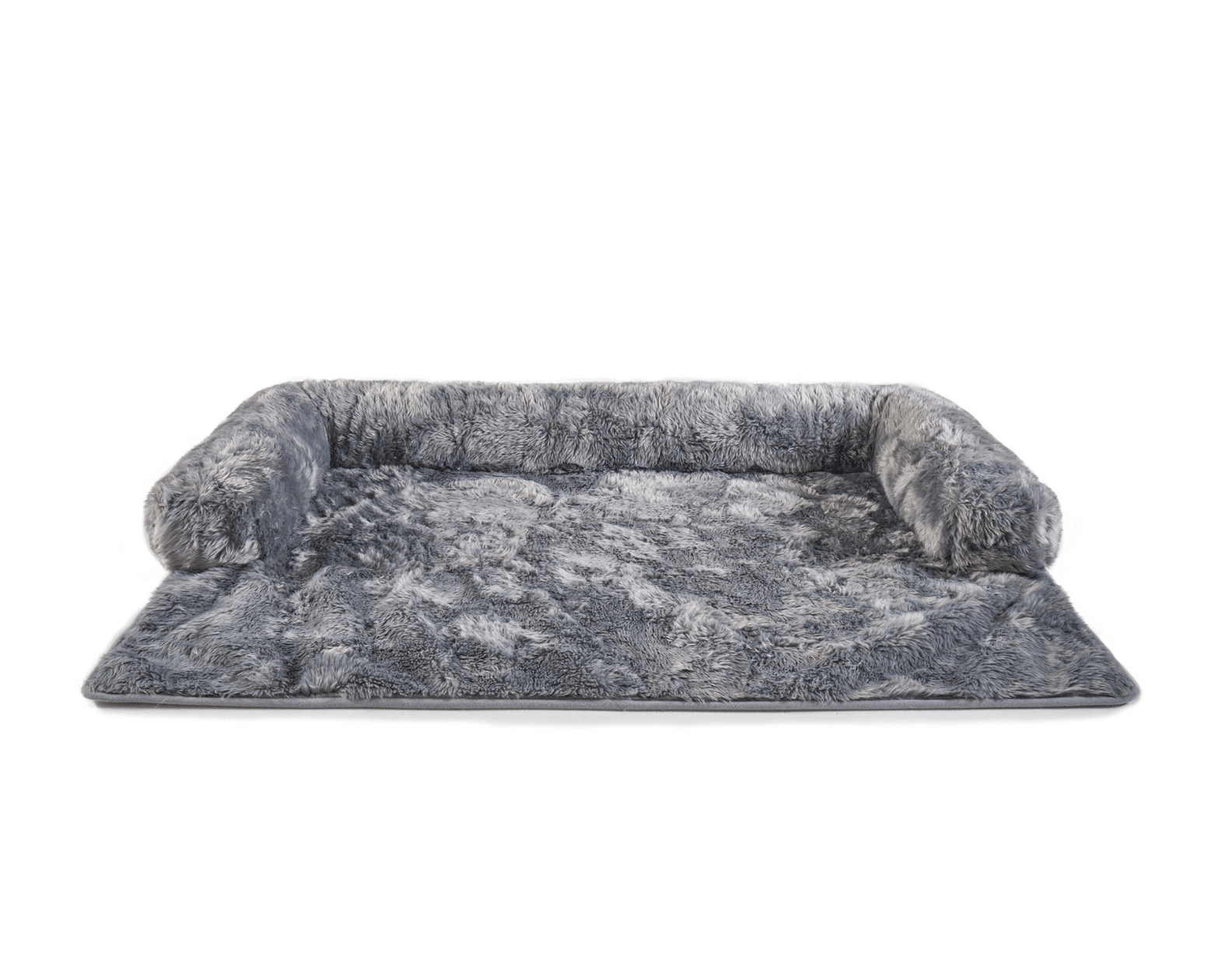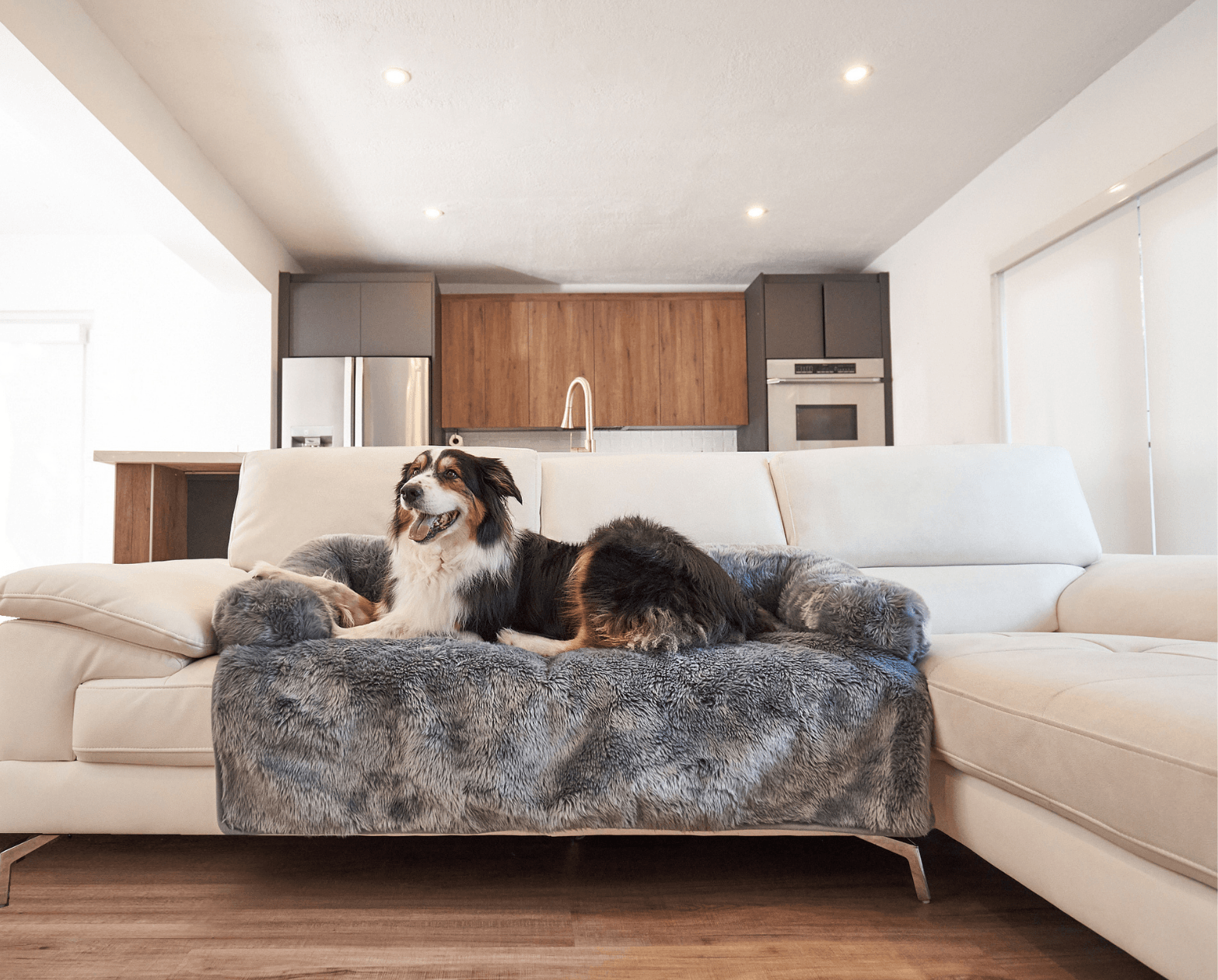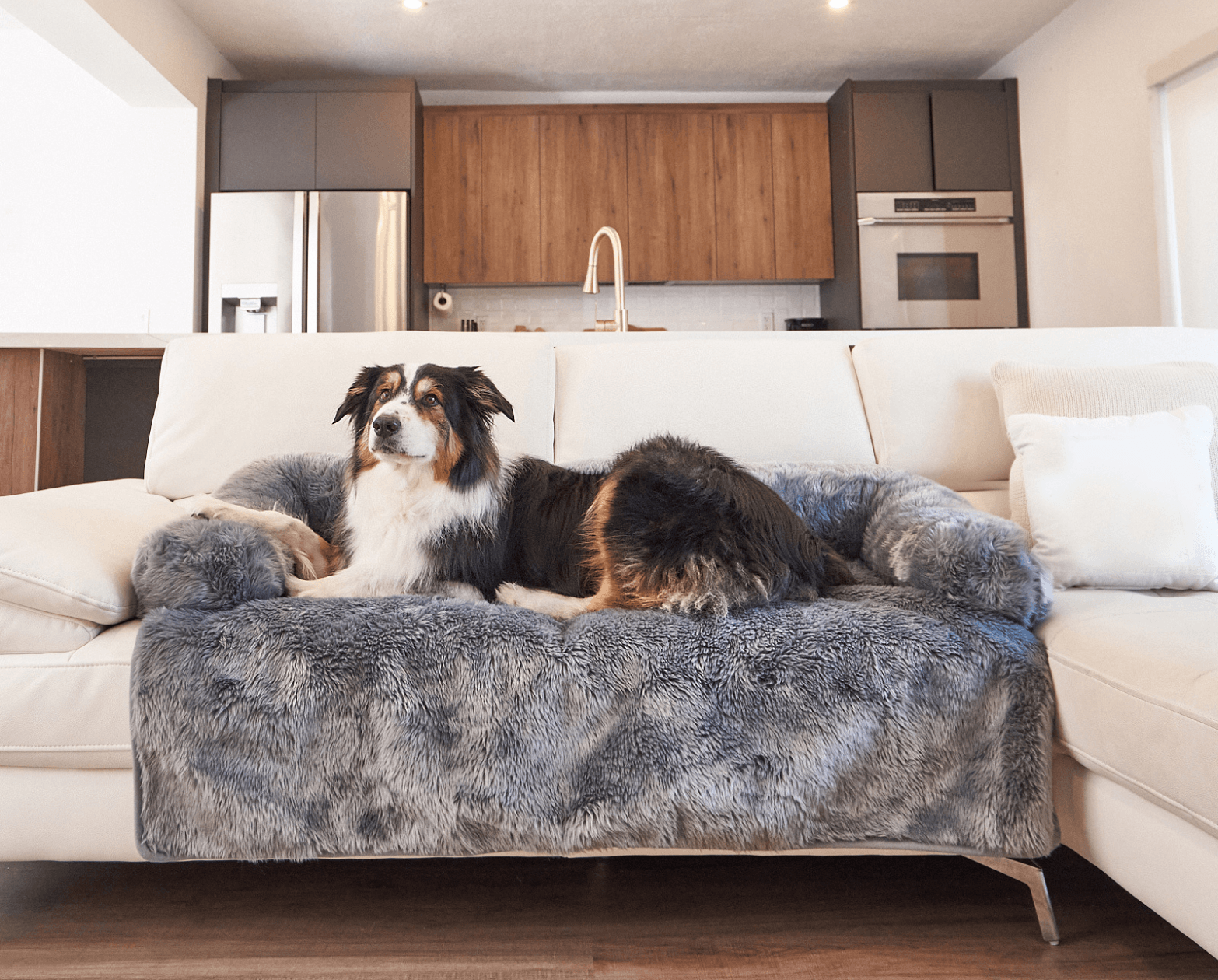 PupProtector™ Waterproof Couch Lounger - Charcoal Grey
Product Specifications
The PupProtector™ Waterproof Couch Lounger will protect your furniture from pet hair, dirt, spills, and scratching damage while keeping your furry friend comfortable and supported.
Benefits

Stylish and cozy option to protect furniture, car seats and other areas from pet hair, dirt, spills and scratching damage

Waterproof internal lining prevents liquids from seeping through

Crafted with ultra-soft faux fur

Supportive bolsters provide extra spine and neck support for your furry friend

Easy to clean, machine washable cover

Anti-slip backing prevents Lounger from slipping

Blends seamlessly into home decor

Dimensions

Small/Medium - 38"L x 36"W x 5"H

Large/Extra Large - 51"L x 36"W x 5"H

What's Included

Removable and machine washable faux fur bed cover with a non-skid bottom
Waterproof liner
Set of bolsters (couch arms inside bed cover, attached by zipper)

Care Instructions

Cleaning the Lounger Cover

Our dog bed covers are machine washable. Unzip the zipper linings to remove the bolsters from the outer cover. Wash the cover in cold water on the gentle cycle and tumble dry on low or no-heat. A damp cloth can also be used to remove stains from the cover.
Paw pets enjoying their new products!