6 Fun Activities To Do With Your Pet This Spring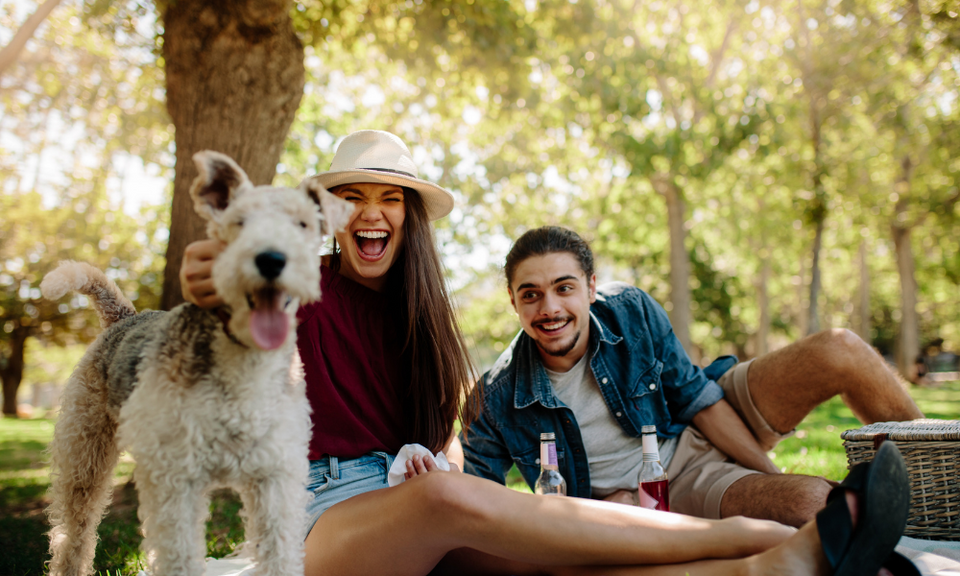 As the weather gets warmer and flowers begin to bloom, now's the perfect time to get outside and relish in the beauty of nature— but what about our four-legged friends? Don't worry! There are plenty of springtime activities you can do with your furry companion that will be enjoyable for the both of you. Here are 6 of the best springtime activities for you and your pup to live it up this season.
Hiking
If you have a four-legged friend, taking them out on a hiking trip can be a fun and great way to spend time outdoors. There are a variety of pet-friendly hiking trails located across the country that you or your pet can enjoy together. You can also scope out different hiking trails in your area for some local fun and exercise. Just make sure to bring plenty of water and treats for your pet (and yourself)!
Arrange a Play Date
As a pet parent, you know dogs love to play with other dogs. Hosting a puppy play date is an essential way to let your pet socialize and have fun. If your favorite hotspot is pet-friendly, let your four-legged friend tag along, soak up the sun, and partake in some people watching with you. You can even invite your two-legged friend and their four-legged friend for some extra fun! The secret is to just make sure you have more toys than guests. That way all your four-legged guests will be entertained and help everyone get along!
Camping
Warmer months, especially during the spring season, means extra playtime! Animals love to explore, it's in their nature. That's why spring is one of the best times to go camping and bond with your four-legged buddy. For optimal safety and enjoyment, your pet should always be by your side, and never left unsupervised at the campsite, in a vehicle, or on the trail.
Biking
Biking is a paw-some activity that you can do with your pet in the spring season. Pets are smart and most of them love walking! Take your furry friend for a stroll around the neighborhood, visit a dog park or even stop by the beach. It's a great exercise for the both of you and can be done any time during the day. Furthermore, you should also get all the accessories that are necessary for biking like leashes, harnesses, and collars.
Go to a Beach
Just like humans, our four-legged friends love splashing around and playing in the water! If you live near a pet-friendly beach or lake, take your furry friend for a walk or even a swim if they know how. Just make sure that you take some time to enjoy the sun, surf, and sand too! Prepare yourself with sunscreen and if you're going somewhere where there aren't any trees, bring an umbrella for some extra shade. You and your beach buddy will need it!
Schedule a Photo Shoot
With an extra of hour sun in the fun, what better time to get outside and smell the roses with your precious fur baby? Choosing your pet's favorite environment for a photoshoot will bring out the best in your pet. If your pet is enjoying themselves and having fun, you'll be able to capture their vivacious spirit and personality which will make for the paw-fect photo you'll be able to hold dear fur-ever. Typically, the best times of day to take photos are early in the morning or early evening when the sun is lower in the sky. 
Spring is finally here, and even though the weather can be unpredictable, it's the perfect time to get outside and explore something new with your four-legged friends. Whether you decide to make the most of the sunny weather and go for a walk with your dog or take your cat on a hike, there are so many entertaining activities you can do with your pet. As pet parents, we know our fur babies give us a huge sense of joy, so we hope that this blog post helped you find some new ways to get outdoors and enjoy the weather with your fur baby!