Abused Dog Missing Ears & Nose Finds Forever Home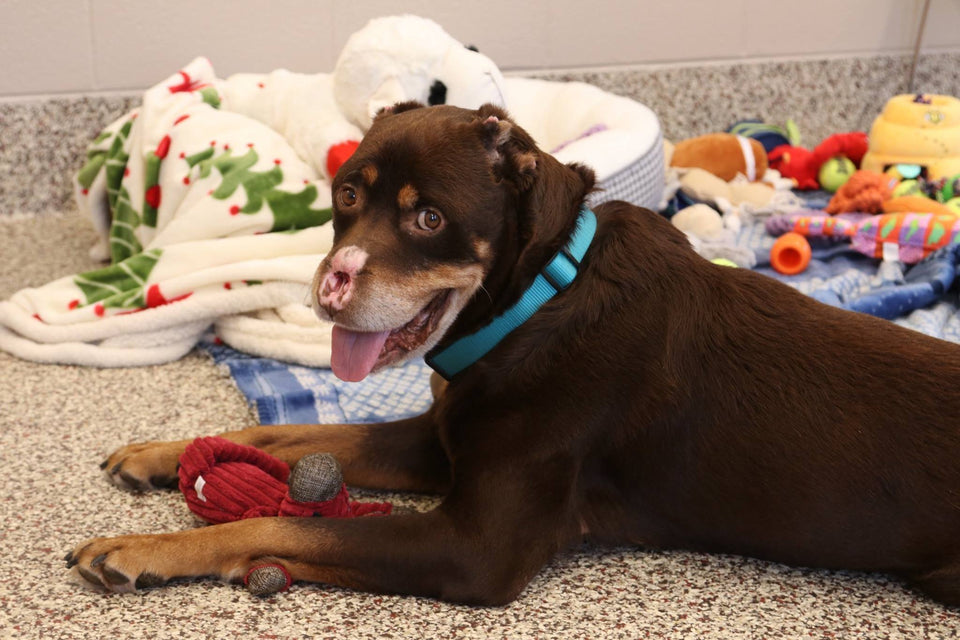 A Rottweiler named Baron was found in awful conditions. He was emaciated, his ears and nose were "viciously" removed and he had lacerations to his tail and hind legs. A concerned citizen spotted the abused Rottweiler in Detroit on January 17. The concerned citizen immediately called the Michigan Humane Society emergency line.
Facebook
After he was found, the dog had reconstructive surgery on his nose and had to have his tail amputated due to the terrible injuries. Baron recovered after a couple months thanks to the top notch care he received from the Michigan Humane Society and Michigan State University's College of Veterinary Medicine. And amazingly, Baron, who was severely mistreated by his previous handlers, continued to have a kind demeanor.

Facebook
"Everyone that meets him is always surprised to find that he is a very sweet, kind and forgiving dog," Valerie Bennett, social media coordinator for the Michigan Humane Society, told People Magazine.
Facebook
And now the dog, who has somehow kept his faith in humanity, can finally have a second chance at a happy ever after. Sweet Baron found his forever home with a couple who happened upon Baron's story by chance.
Facebook
In the video shown above by the Michigan Humane Society, Baron's new foster mom Laura recalled being moved after someone shared Baron's "really awful" story with her. A few minutes later she texted her partner Todd saying, "I found our next dog."
"We're glad to be taking him home to his forever home," says Todd. "It's a great feeling. Not so much that we chose him [but] this morning's reaction when we first met, I think, shows that he chose us as well."