Checklist Of Dog Supplies For Your New Furry Family Member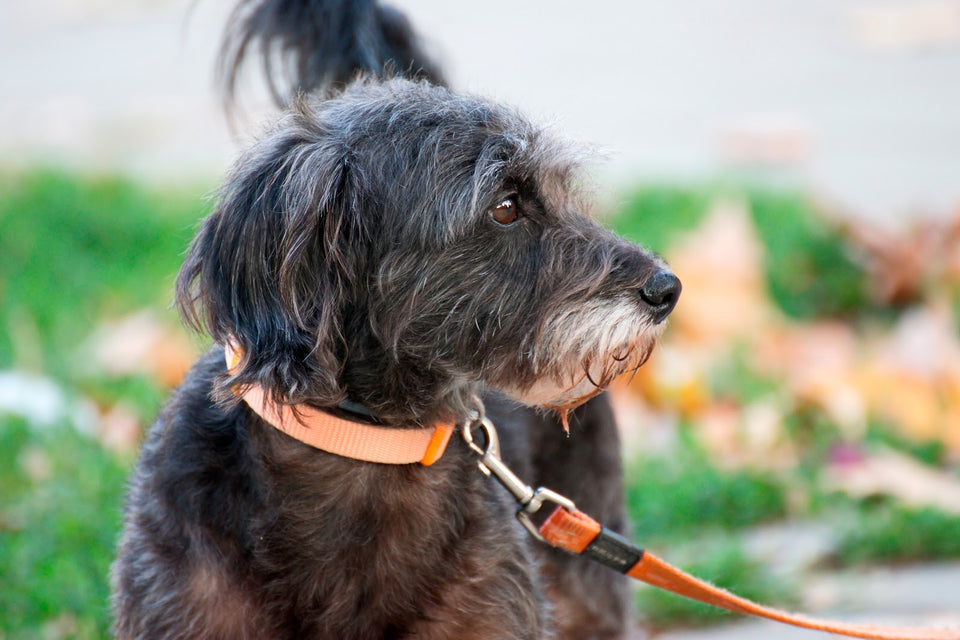 A new dog for the holidays makes the perfect gift and can put a smile on everyone's face. Welcoming a new dog into the family can be a very exciting experience, but if you aren't prepared with all the appropriate supplies this could turn into a disaster! Even though the most important thing to give your new pup is love and attention, there are some essentials you'll need to make their transition into your home as smooth as possible. Here's a checklist of 9 items you'll want to get for your new furry family member!
1.) Food and Water Bowls
Puppies need to be fed about three times a day and they also must have clean water to drink throughout the day. Dogs require two bowls that are sturdy enough to withstand chewing and aren't easily breakable. Vets recommend buying stainless steel bowls because they are easy to clean and don't collect bacteria.
2.) Collar and Tag
Familiarize your new pup with wearing a collar and make sure to choose the appropriate collar for their size. The collar shouldn't be loose enough that it can slide over their head or too tight that it's uncomfortable around their neck. If your pup has some growing to do it's a good idea to buy an adjustable collar so you can make it bigger as they grow. Attached to your dog's new collar should be an identification tag with their name and contact information in case they sneak out or get lost.
3.) Crate
Many new pet parents don't like the idea of a crate for their dog, but all dogs should be crate trained. Surprisingly, dogs actually like having a closed-in space of their own. This way they have somewhere to go when they want privacy or to feel secure. It's crucial that you get a crate that is the correct size for your new pup. The crate should be large enough that your dog is able to stand up and move around, but not too big or else they may start to use the extra space as a potty area.
4.) Bed 
You want your pooch to feel as comfortable as possible during their first nights in their new home. It's important to find them a quality bed that they'll want to stretch out and relax in. If your dog isn't potty trained yet; it's probably a good idea to get a bed that's fluid resistant or washable so you won't have to replace it after the first week!
5.) Variety of Toys
New pups are full of energy and a great way to get all that energy out is to play! Dogs tend to chew anything they can get they get their paws on, so having toys for them will save your personal belongings from being destroyed. There are so many different options of toys to buy and it's best to buy choose a variety so you can find out which kind your dog prefers. 
6.) Leash
A dog's favorite part of the day is going on a nice long walk, and in order to train your dog and keep them safe you'll need to buy a leash. Choosing a leash for your new pup is simple. It's best to get one that is 4 to 6 feet long and sturdy enough to handle chewing and tugging.
7.) Grooming Supplies
Part of keeping your new pooch healthy and happy is keeping them well-groomed. You'll want to stock up on some basic grooming supplies like shampoo, conditioner, nail clippers, and a brush for your dog. Regular washing and brushing helps to get rid of dead skin, hair, and dirt; keeping their fur and your home cleaner.
8.) Travel Gear
If you're planning on hitting the road with your pup or even just transporting them to the park or vet you'll want to invest in some travel accessories.  This way your car's interior will be protected from shedding and those muddy paws.
9.) Cleaning Supplies
Accidents are bound to happen, and it's always best to be prepared ahead of time for when they do. Enzyme cleaners are great for cleaning up dog messes because unlike other household cleaners they eliminate odors instead of just masking them. This will help with potty training since dogs have a tendency to want to go in the same spot if they can smell they've gone there before.
Related articles