Cooling Blankets for Dogs: What Makes them Different?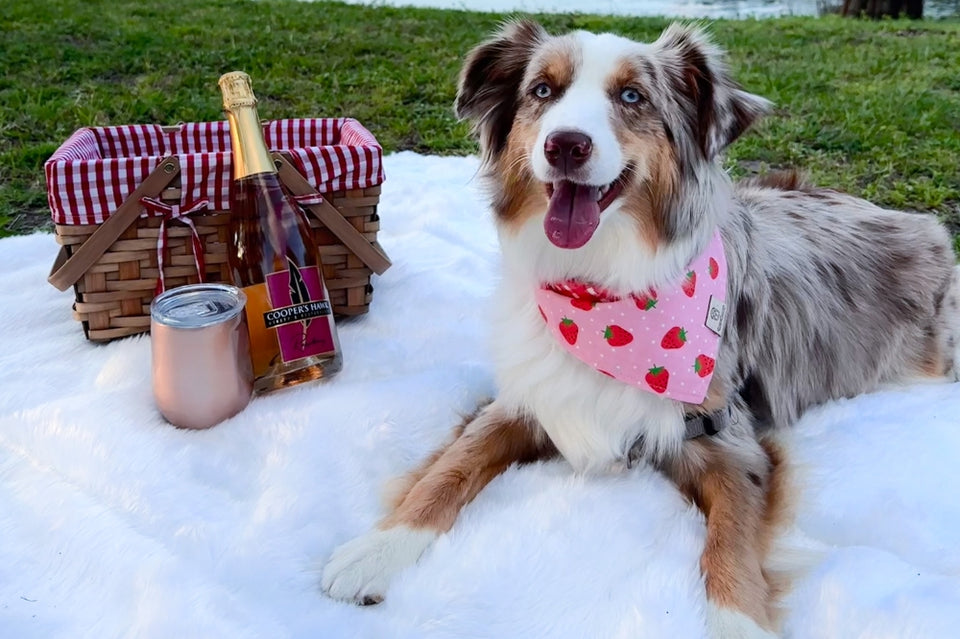 When temperatures soar, your doggo needs help to keep cool. Although dogs do actually sweat, the few sweat glands they have between their toe beans aren't nearly enough to regulate their body temperature, which they do instead by panting.
When panting isn't enough to keep their core body temp at a safe level, your pup is in danger of heat exhaustion or even heat stroke. Cooling blankets for dogs are one way to help prevent overheating and provide cooling comfort for your pooch on hot days.
What is a Cooling Blanket?
Cooling dog blankets are made from lightweight and breathable materials like micro suede, a durable and stain-resistant fabric that breathes like cotton. It doesn't trap your fur kid's body heat, but allows plenty of airflow to help them cool off. As a bonus, micro suede can actually do the opposite in cooler temps, retaining body heat to help keep your pup cozy. This versatility makes cooling blankets a great option for keeping dogs comfy year-round.
How is a Cooling Dog Blanket Different from a Regular Dog Blanket?
Regular dog blankets are designed primarily with coziness and warmth in mind. They tend to be thicker and plusher than blankets designed specifically to keep dogs cool. By contrast, a cooling blanket for your dog uses more lightweight materials and tends to have a smoother texture.
The PupProtector™ Cool Comfort Cooling Dog Blanket, for instance, uses breathable micro suede on one side and short faux fur on the other, making it a lot more comfortable for hot dogs than the super-plush luxury faux fur featured on Paw.com's other dog blankets.
Our cooling blankets are also waterproof, which is a must for a summer dog blanket. A waterproof blanket for dogs will let your wet and worn-out fur baby crash on the sofa after a day of swimming in the pool or splashing in the creek with no worries about soaking your furniture.
How Do You Use a Cooling Blanket for Dogs?
You can use a cooling blanket just as you would use a regular dog blanket, plus a few additional ways that are specific to warmer weather. Here are some ideas for using a cooling blanket for your dog:
Use it as a waterproof throw blanket to protect furniture, beds and car seats from pet hair, wet fur and muddy paws.

Spread it on the floor to protect the carpet, or add a layer of soft comfort for your pup on wood or tile floors.

Place it in the shade to provide a cool spot for your dog to sleep in the heat of summer.

Fold it and place it near an AC vent or on a cool surface to help your fur friend keep cool through the night.

Use it as a dog beach blanket to shield them from hot sand.

Use it as a dog-friendly picnic blanket at the park.

Spread it on a patio for a cool and comfy hang-out for your dog.

Take it with you on hikes or camping trips so you've always got a ready-made spot for your pup to lounge in comfort.
How to Choose a Dog Cooling Blanket
To make sure you're getting your dog a quality cooling blanket, look for these features:
Lightweight materials

Breathable fabric

Durable and stain-resistant

Machine washable

Waterproof

Stylish
These versatile blankets provide cooling comfort for dogs that struggle when the temperature begins to rise, all while helping your car and furniture stay clean without compromising on style. It's easy to see why cooling blankets are a must-have summer accessory for your furry bestie.
Related articles