Dog Who Was Given 6 Months To Live Celebrates First Birthday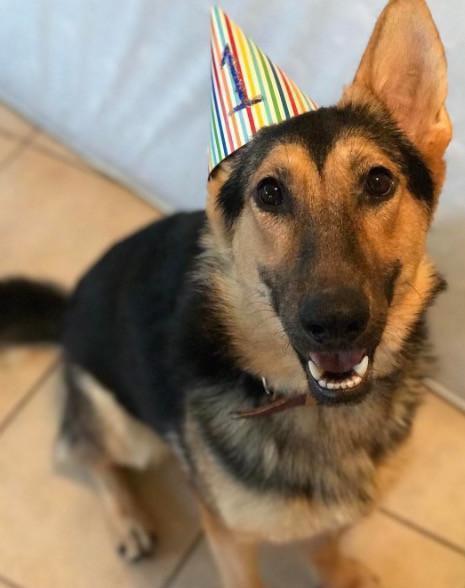 Erica Mahnken was visiting her friend Lorraine Healy, the founder of Husky House, a rescue group in new Jersey, when she fell in love with a sweet, terminally ill German Shepherd puppy named Honey. 
 2-month-old Honey was living in Lorraine Healy's laundry room at the time and had weighed only 7 pounds. Honey was diagnosed with a congenital heart disease called subaortic stenosis, which leads to pressure building up and damaging the heart and eventually leading to the dog's untimely death.  
Mahnken and her fiancé decided that they would make a bucket list for the dog. "Healy was just going to have her live her short life at Husky House," Mahnken told The Dodo. "But I felt bad, so I thought I'd just take her home and make a bucket list for her, and let her do everything that puppies love to do."
Honey has gone to the beach, rode a fire truck, frolicked in the snow and done many other fun things where she seems to be having a blast! And amazingly, earlier last week, Honey celebrated her first birthday! When Honey went to the vet for a check-up, they were stunned at how well she's been doing. 
"At our last appointment, the vet said, 'I have no explanation why except love.' She's a miracle. It just shows what love can do," Mahnken told The Dodo. 
In honor of Honey's first birthday, her doting owners showed their love for her when they threw her a big party with a birthday cake.  
Mahnken still wants so many more things for Honey's bucket list, including getting her service certification. "I do want to make her into a service dog, so she can go into children's hospitals and meet children who are also terminal, and show them there could be hope," Mahnken told The Dodo.
And Mahnken wants everyone to remember something important. "Don't walk past a dog just because it's sick. If I had done that, she may not have been here still today."
The power of love is truly remarkable, isn't it?