3 Proactive Ways to Keep Your Pup Healthy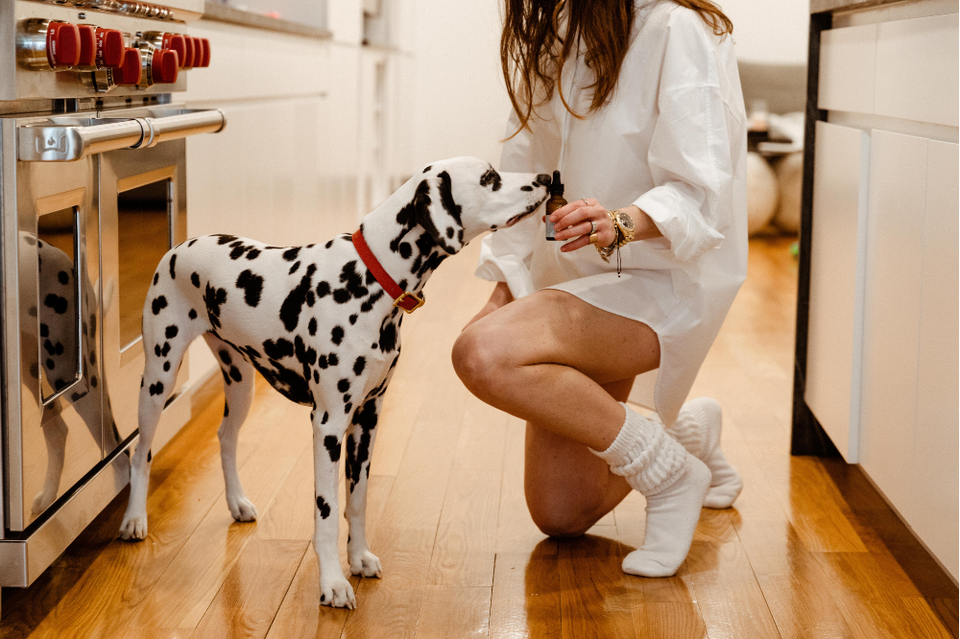 As we embark (see what we did there?) on National Pet Wellness Month, thinking about what we can do to improve our pets' health is top of mind.
Pet parenting is tough. We always worry about what we can do to help our fur buds live their best lives. Rather than reactively dealing with their health issues, it's possible to approach your pet's wellness proactively.
We've gathered a few simple tips on how you can take charge of your dog's health to ensure that you're covering all the bases. These are great topics to discuss with your vet, so you can work together to keep your pooch healthy.
Support their all-around health
It's hard as a human to maintain a complete, balanced diet and give our bodies all of the nutrients they need with food alone. With canines, it can be the same problem depending on if their food offers them those essential nutrients or not. In some situations, a dog multivitamin may be able to fill in the gaps.
For example, if you make your pup homemade food, they're fussy with what they do eat, or they've recently had a change in their diet, a multivitamin for dogs may be helpful to balance things out.
Dog multivitamin chews provide your doggo with overall support for their immune system, digestive health, skin, energy, mobility, and more. It's an easy way to tackle almost all aspects of their physical wellness! Consider adding a multivitamin to supplement nutrients if they're not getting everything they need from their diet.   
Make it a point to care for their joints
Joint support is important for dogs of all ages and breeds but especially for large breeds or those associated with joint issues.
Many pet parents have hardwood or tile floors, which may strain a dog's joints more. This is due to the limited grip they have on slippery surfaces, and it can also make getting up from the floor more difficult.
An orthopedic dog bed can help lessen the impact on their joints, with human-grade memory foam supporting their body with pressure-relieving capabilities. There's also a non-skid bottom so it won't go anywhere! 
Having a memory foam dog bed to support your active dog is a must-have. Not only will it keep them comfortable in the home, but it also cushions their joints when hard surfaces can't.   
Help them relax
Wellness isn't just about how your dog feels physically; it's also about their mind, too. Since they can't talk to us, we might not think about how our pets feel mentally. But how they act can signal how they're feeling inside. Perhaps they're hyperactive and have a hard time settling down. Or, they could be dealing regularly with stress and anxiety.
Calming drops for dogs may be used daily, keeping your pup's anxiety or hyperactivity at bay. Whole-plant cannabinoids and natural terpenes combine to manage their stress and enable them to relax. No one wants to see their best friend be a bundle of nerves, and hopefully, this calming tincture for dogs improves their mental well-being.
Pet wellness means taking your pet's mental and physical wellness into account and striving to give them the best life you can. These are just a few of the many examples of what you can do to make a difference in your dog's health as they age. Being proactive will help them live a longer, happier life - and a happy dog is the best kind!   
Related articles