Missing Dog Shows Up At Owner's Home 4 Years Later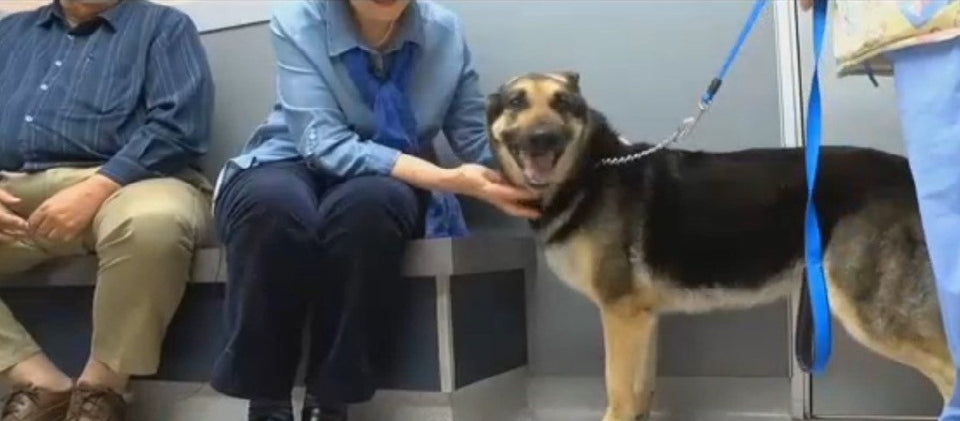 (Source: Kristen Hampton/WBTV)
Four years ago, Molly the German Shepherd went missing. She disappeared from her home in Rowan County, North Carolina and after months and months of fervently searching for Molly, her owners gave up hope they'd ever see their precious pooch again.
After four years without their furry best friend, Molly's owners, Joel and Carolyn McDonald, were in for a shock on Tuesday when a dog looking a lot like Molly just showed up at their doorstep. On Tuesday morning, Joel opened his front door and there stood a dog that he thought looked just like their pup that had been missing for so long.
(Source: WBTV)
"I didn't know for sure but I thought it. And she just came and put her head in my lap and [I] said 'oh my,'" Joel McDonald told WBTV. 
Joel took the dog, who appeared healthy, to the Animal Care Center of Salisbury to check for the microchip he and his wife had given Molly. Sure enough Molly's information quickly popped up.
(Source: WBTV)
"We didn't ask him his name or anything. I looked down and I said 'We got a number!' I looked it up in the computer and I said what's your name? And I said that's your Molly," Animal Care Center employee Terry told WBTV. There were happy tears all around at the shocking and exciting news.
Now that Molly and her family are reunited, we can't help but wonder where in the world Molly was these past four years.
(Source: WBTV)
"I have asked her and asked her, but she will not tell me where she's been," said Joel McDonald. "But, she is back now!" Carolyn McDonald exclaimed. And now that their Molly girl is back, we are sure the McDonalds are going to make up for the lost four years with lots of loving, kisses and treats.
Written By: Penny