Rescue Dog Honored For Helping Owner Come Out of a Coma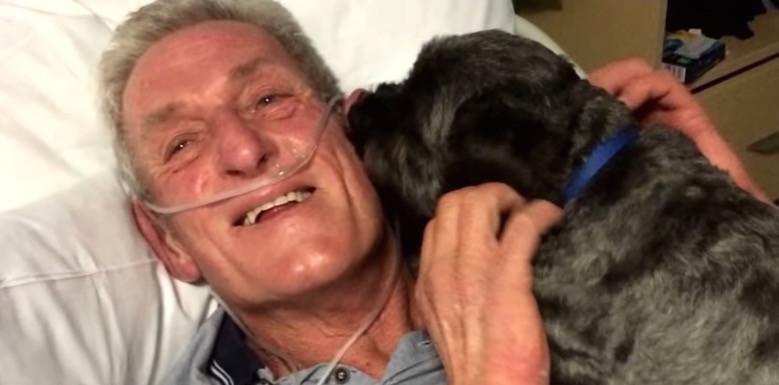 A rescue dog named Teddy was honored after he rescued his owner right back. According to Inside Edition, the dog received the Animal's Award by the Royal Society for the Prevention of Cruelty to Animals (RSPCA) after he woke up his cancer survivor owner, Andy Szasz, from a coma three days early. 
Andy, from Southhampton, England, was rushed to the intensive care unit when he got a bad case of pneumonia after his recovery from bowel cancer. Soon after, he was placed in a medically induced coma. After his treatment, doctors expected he could not fully wake from the coma for at least a week. 
Andy's wife Estelle decided she should bring in their four-year-old schnauzer poodle mix to see Andy. So, with permission from the doctors, Estelle brought in Teddy to see Andy. As soon as Teddy got to Andy, the dog started barking, which immediately woke up his owner from the coma.
"Ted is such a remarkable little dog in many ways. He's clever, loving, loyal, funny and a right little character," Andy said. 
Andy adopted Teddy from the RSPCA in 2012, a mere three months before he was diagnosed with bowel cancer. Thanks in part to Teddy's unconditional love, Andy has since beat the cancer and thanks to Teddy's barking, Andy has stunningly come out of his coma earlier than expected. 
 "I always tell people I rescued Ted and Ted rescued me," Andy remarked. "We certainly do have a special bond." What a good boy!