Watch: Dog's Mom Gets Him Room Full Of Balloons To Pop For Bday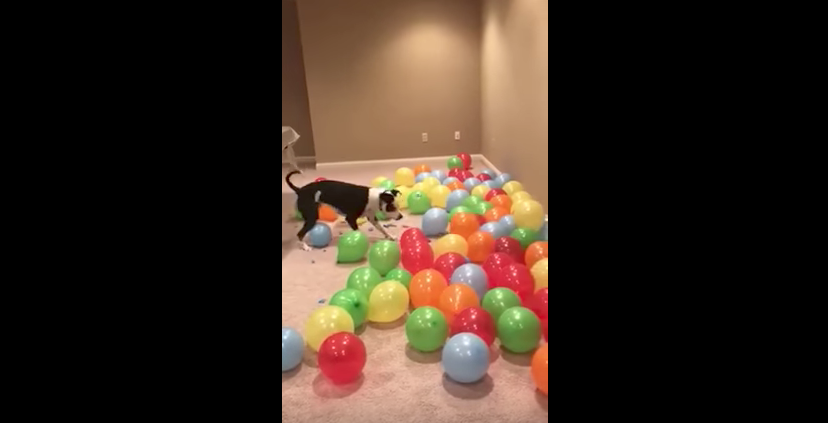 One very lucky pit bull named Boyd got some of his favorite things in the world for his special day – balloons! For Boyd's 4th birthday, his pawrents filled a room with balloons for Boyd to pop. 
"We filled about 30 balloons in the basement and just let him loose," Boyd's mom Sarah Myers told The Dodo. "In our household, we love celebrating."
Boyd really loves balloons. He loves to bop them in the air with his nose and he also loves to pop them (under his pawrents' supervision of course). 
Myers adopted Boyd a few years ago, which led to both of their lives greatly changing for the better. 
"My heart absolutely melted and tears formed when I saw him in his kennel," Myers told The Dodo. "He was visibly shaking, scared to death and a bit too skinny. I knelt down, told him I loved him, and the rest is history! Hands down, best decision of my life."
In addition to his love for balloons, Boyd also loves kittens. In fact, he has helped his family care for litters of foster kittens. "Boyd is so gentle and loving with them. Anytime he hears them cry, he comes and makes sure I heard it too," Myers said. 
What a good boy! He deserves all the balloons in the world. 
Related articles