Wounded Dog Reunited with Family He Was Stolen From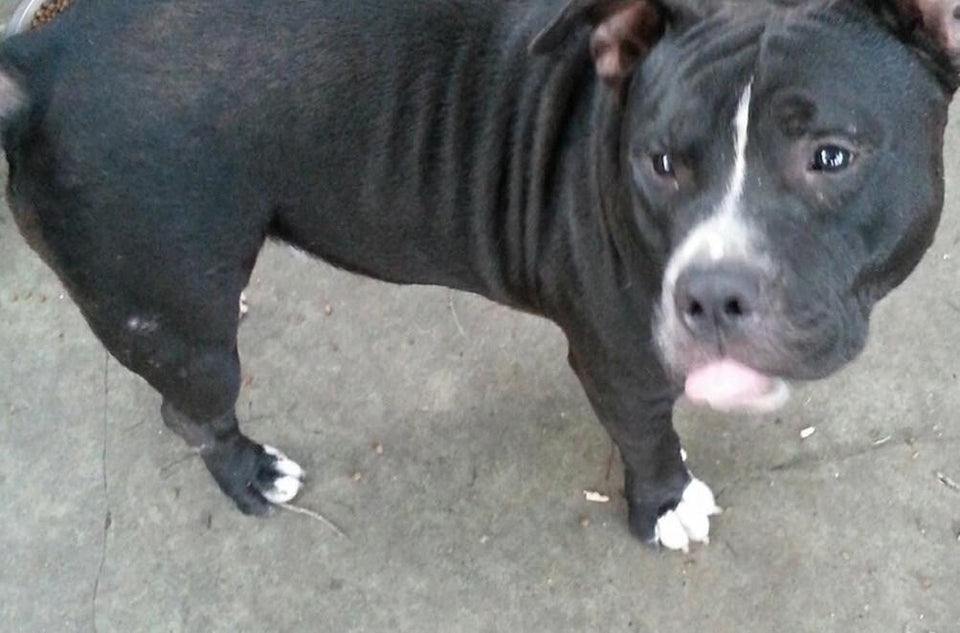 A family thought they had lost their sweet black and white dog Tank for good. But, after a year of missing their dog stolen from their backyard, an unexpected happy ending occurred.
According to KSAT, the dog was recently shot in the chest and was then taken to The Animal Defense League to recover. Video of the dog aired on KSAT showcasing the dog's recovery from the gunshot wound. Michelle Miller and her family happened to be watching the KSAT news story and were shocked to see their beloved missing dog on the Television screen. A year prior, the family fervently searched for their stolen four-legged friend, but gave up when their searching turned up nothing after months and months. Then last week, Michelle Miller happened to be watching the news when lo and behold, there was Tank! 
"I jumped up from the couch and was like, that's Tank! That's him!" Michelle Miller told KSAT. "My son was really, really attached to Tank. So to hear what he went through and to see him like that, it was very emotional."
"Their dad passed away about a year and a half ago and he bought Tank and another dog before his accident, so getting Tank back... losing him to begin with was horrible," said Michelle Miller.  
"When I first saw him on TV, I started crying," Miller's 10-year-old son, Josh, said.
After watching the news segment in near disbelief, Michelle contacted The Animal Defense League. 
"I had to obviously go back and prove that he was my dog in order to get him back (and) make sure I had nothing to do with whatever had happened to him," Michelle said, explaining the process proving ownership. After she sent in pictures of the dog as a puppy and an adult, the family was finally able to bring home their precious pup. 
Michelle will now aim to keep the dog inside the house and will heavily increase the security around her home. Tank has not fully recovered from his gunshot wound, but the Miller family intends to make sure they keep the canine calm so he can make a full recovery. 
It was a super sweet reunion all around. In no time, things were back to normal. "When he walked in, it's like he remembered this place. All the stuffed animals, that's his favorite thing. Probably his favorite time is dinner time. When we eat, he gets food from everybody's plate. He's very spoiled," Michelle said.
No one has been charged for the shooting of Tank yet, but Animal Care Services is still investigating who stole and shot the dog. For anyone with information about Tank's abuse case, please call 210-207-4738. 
Written By: Frisky