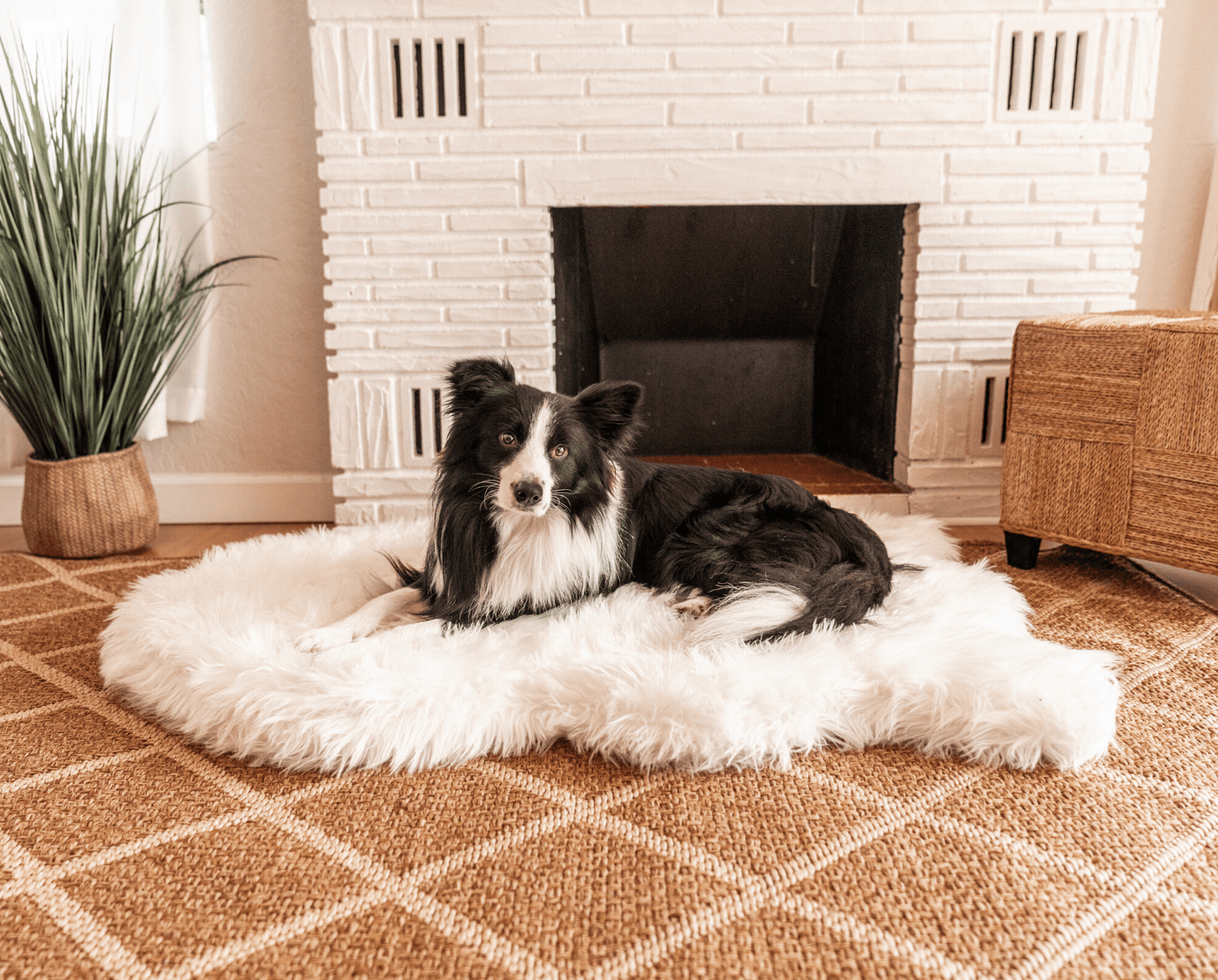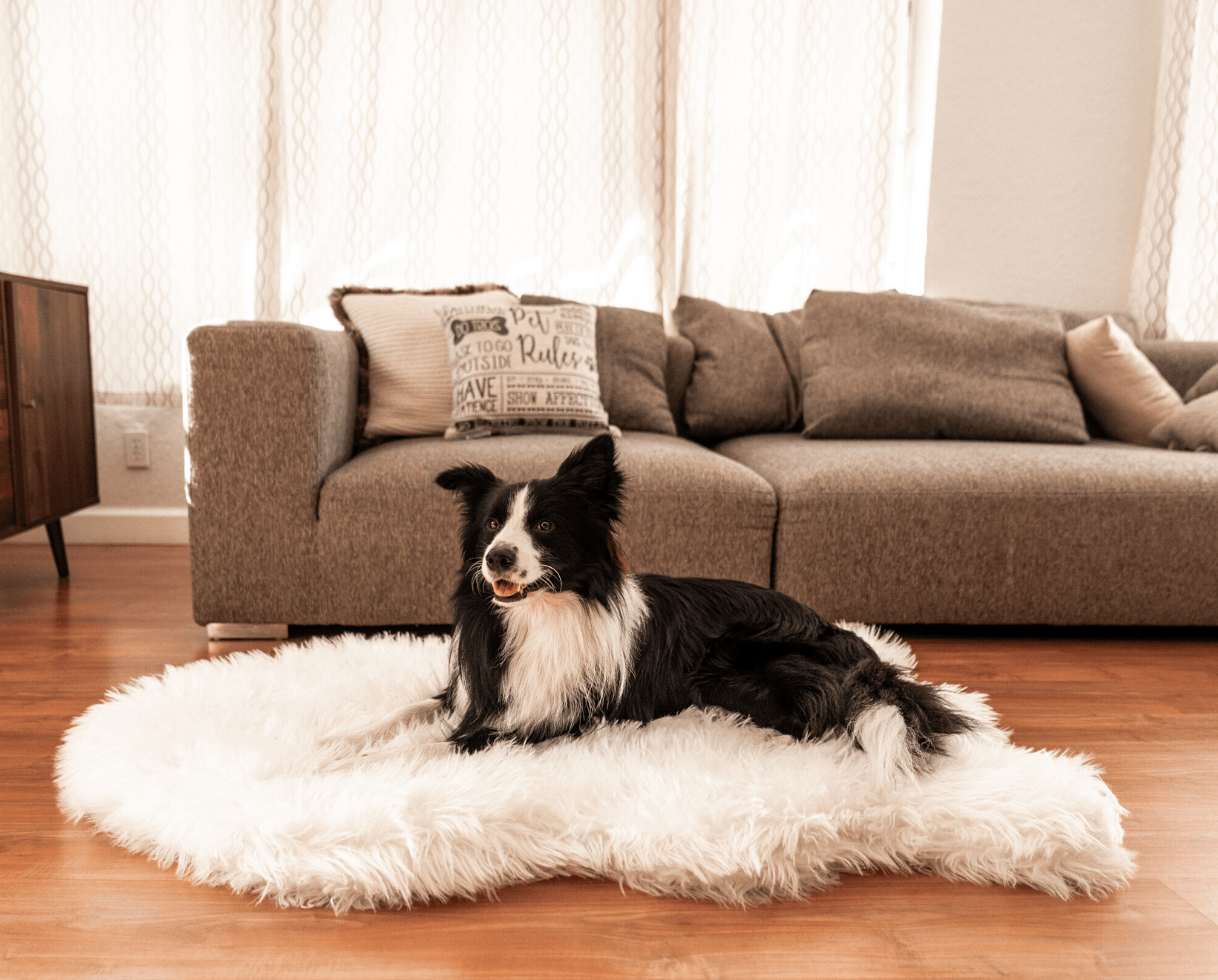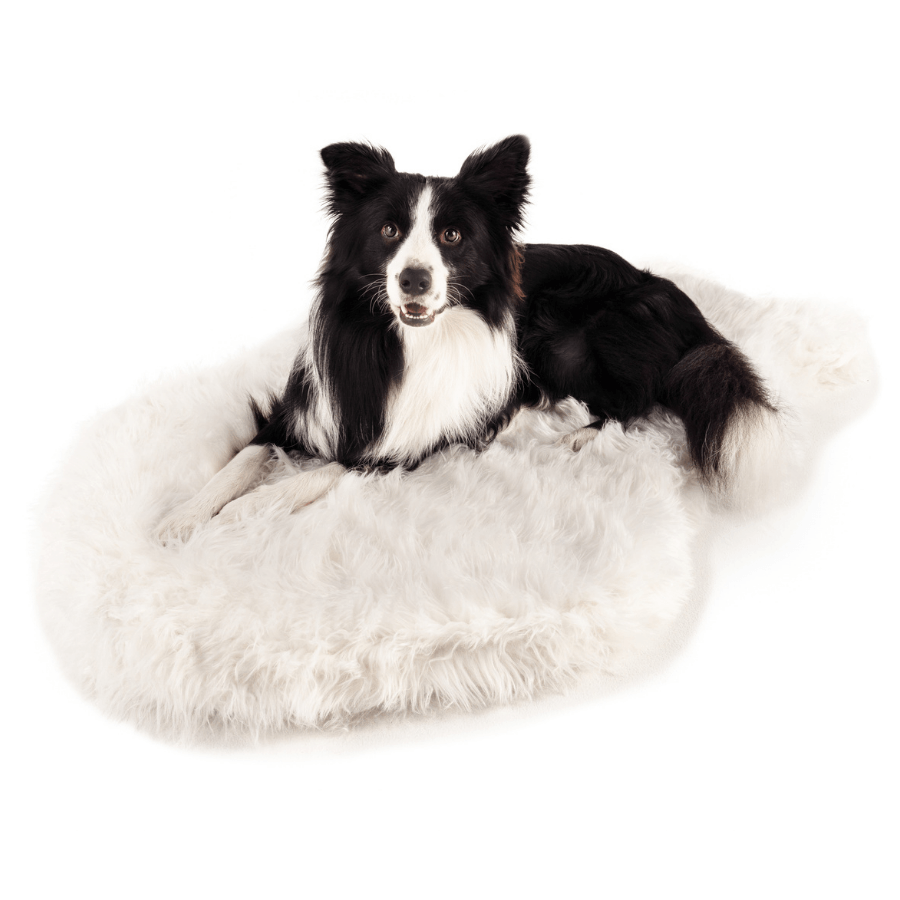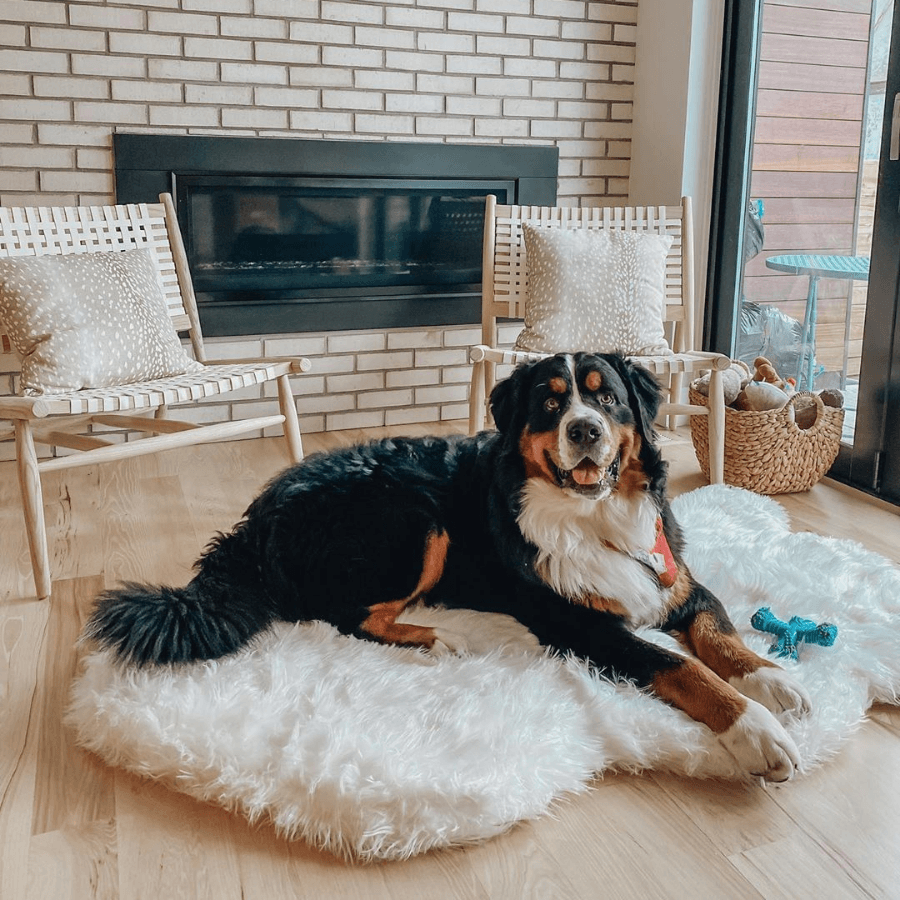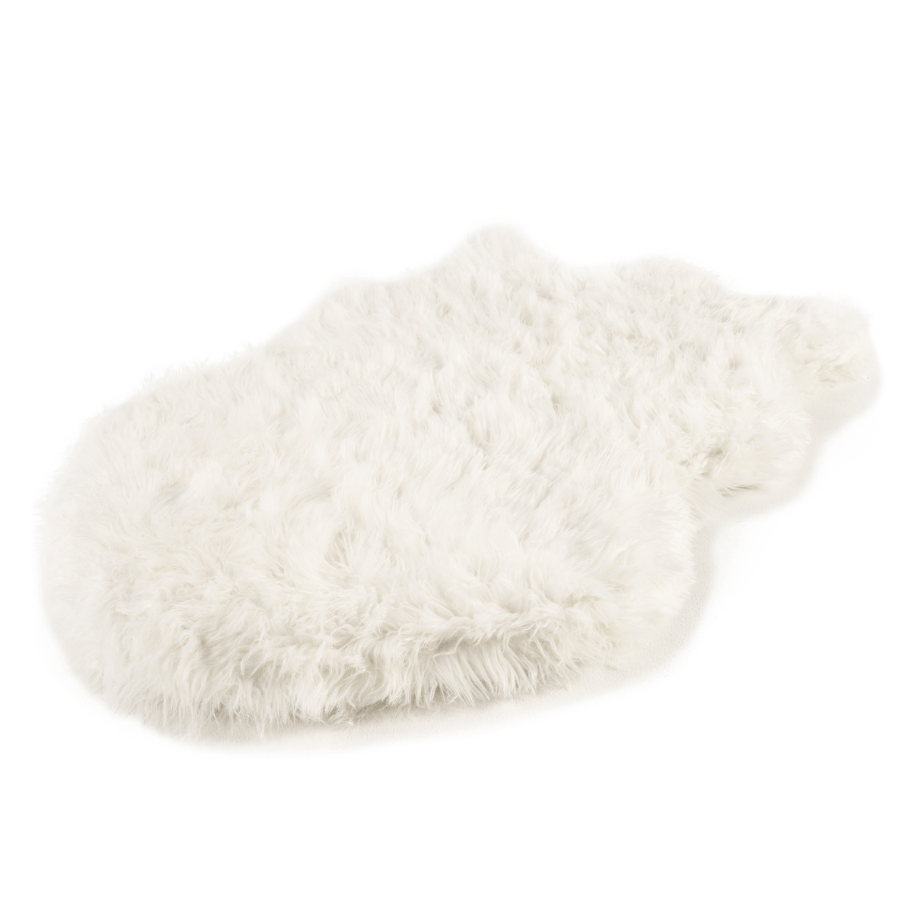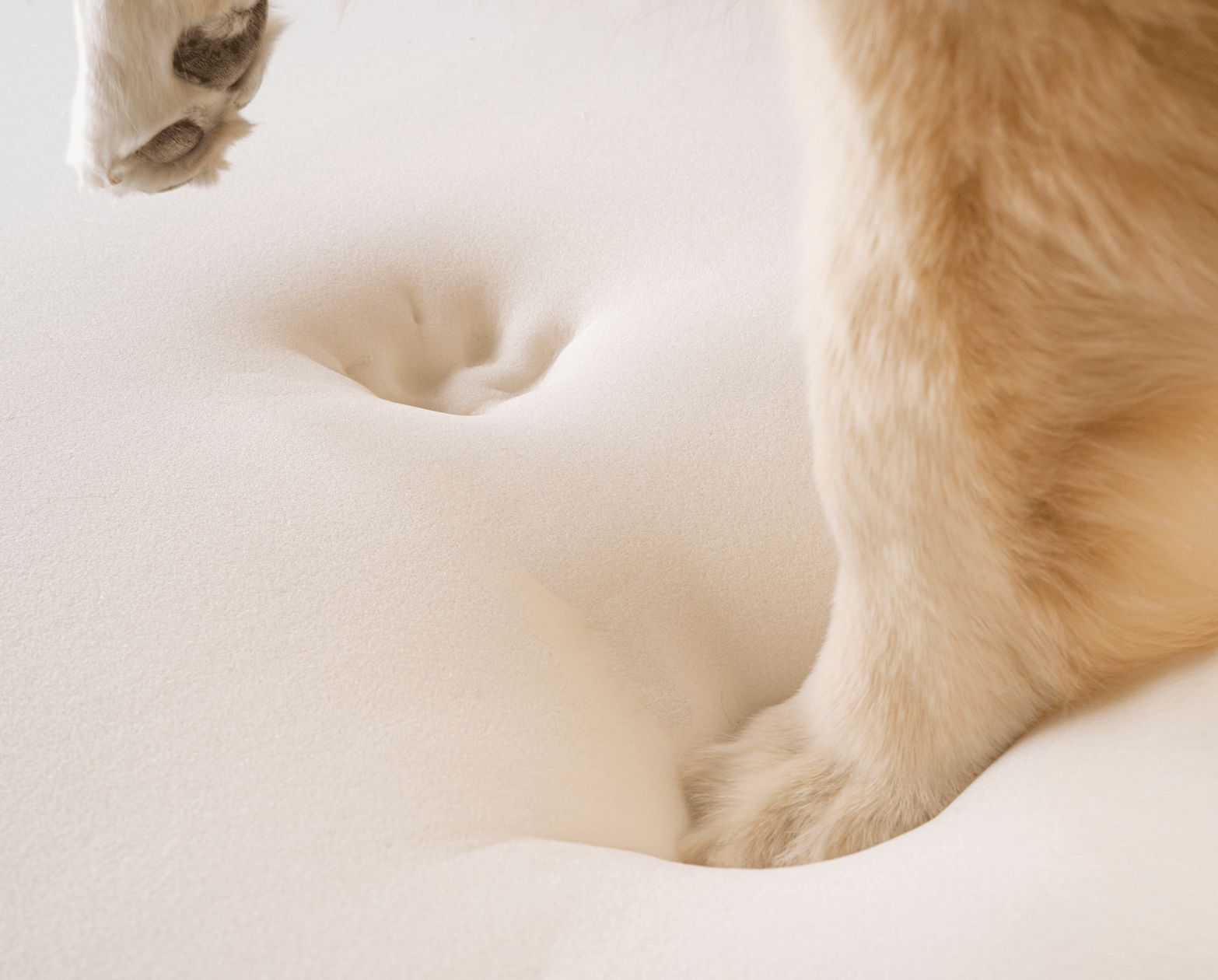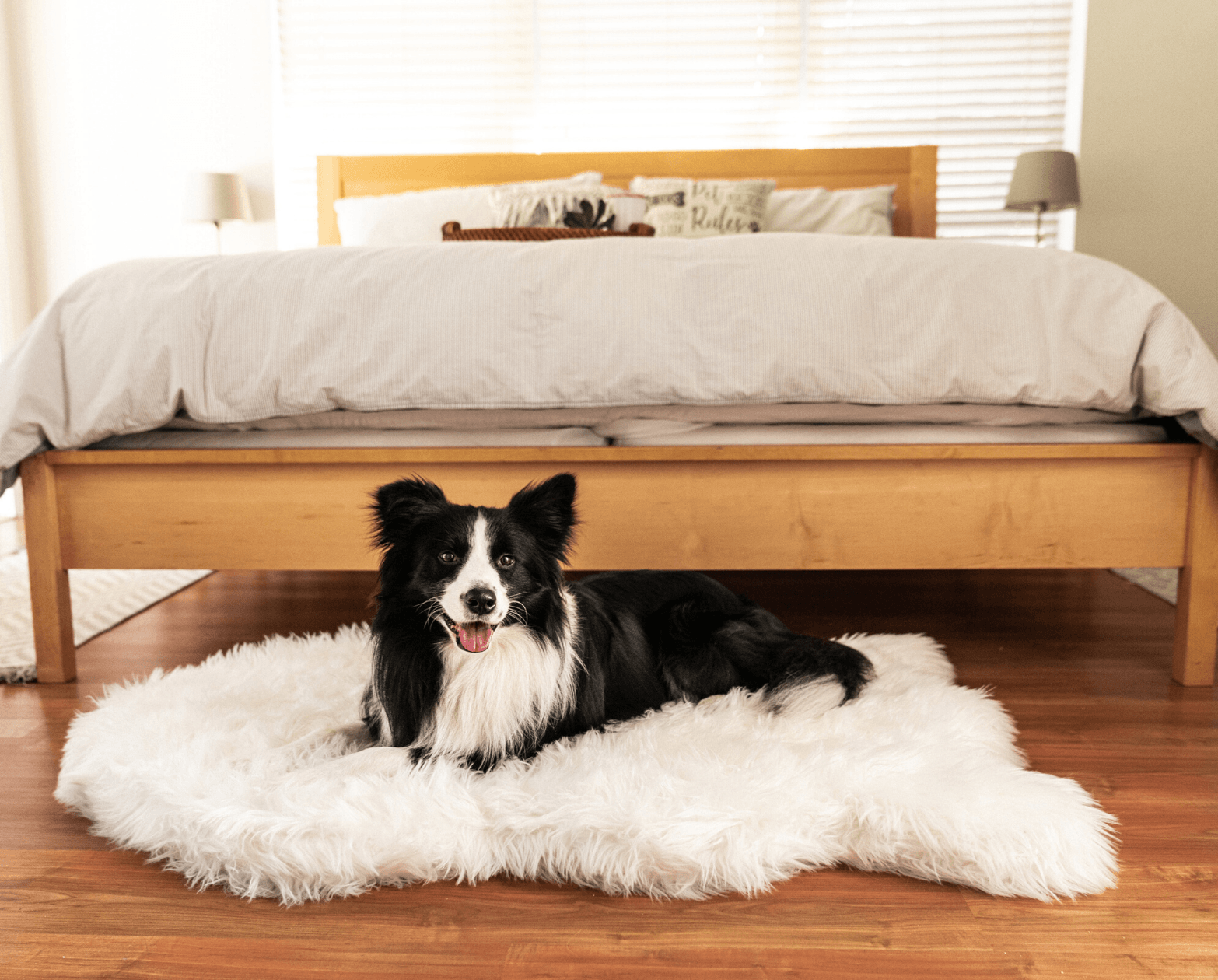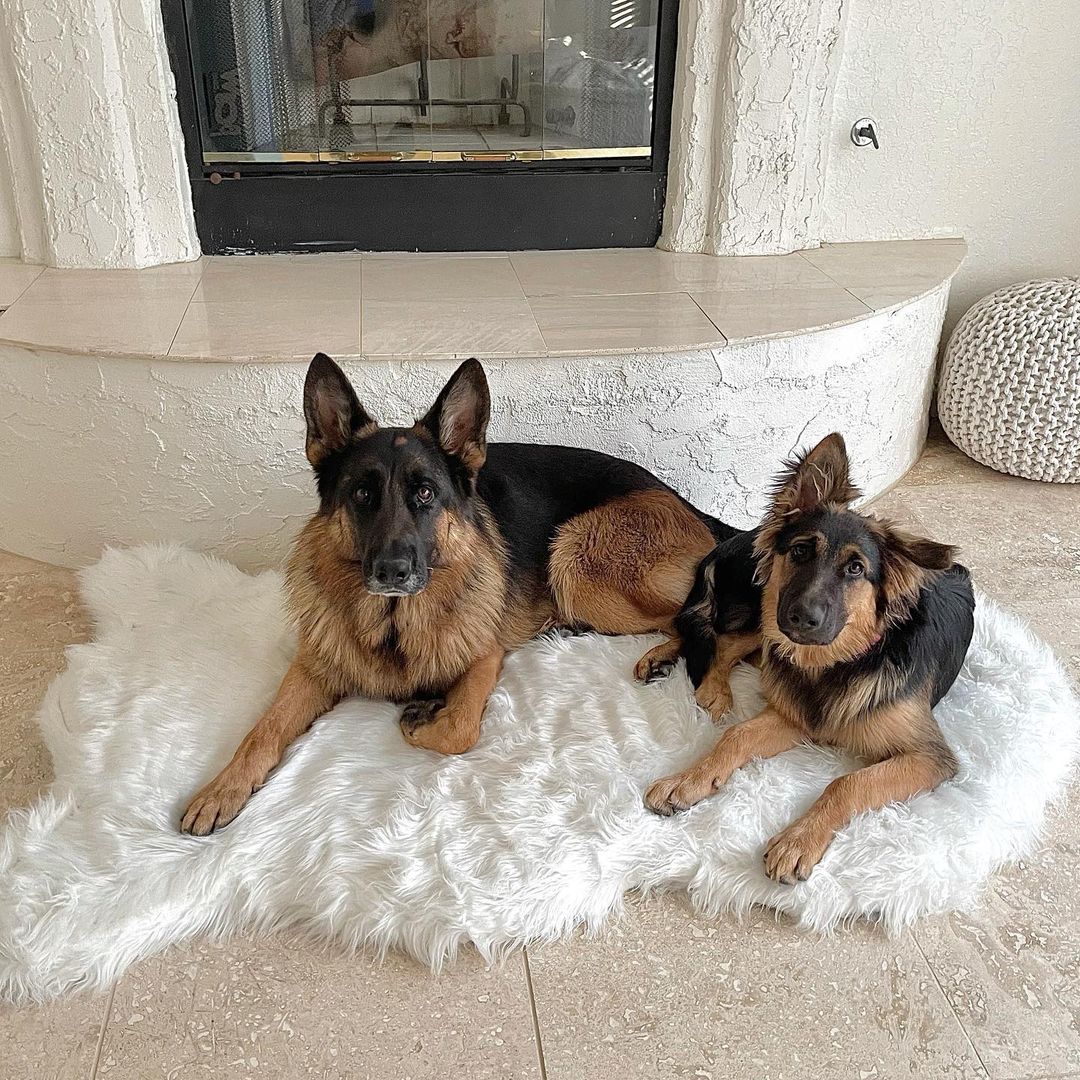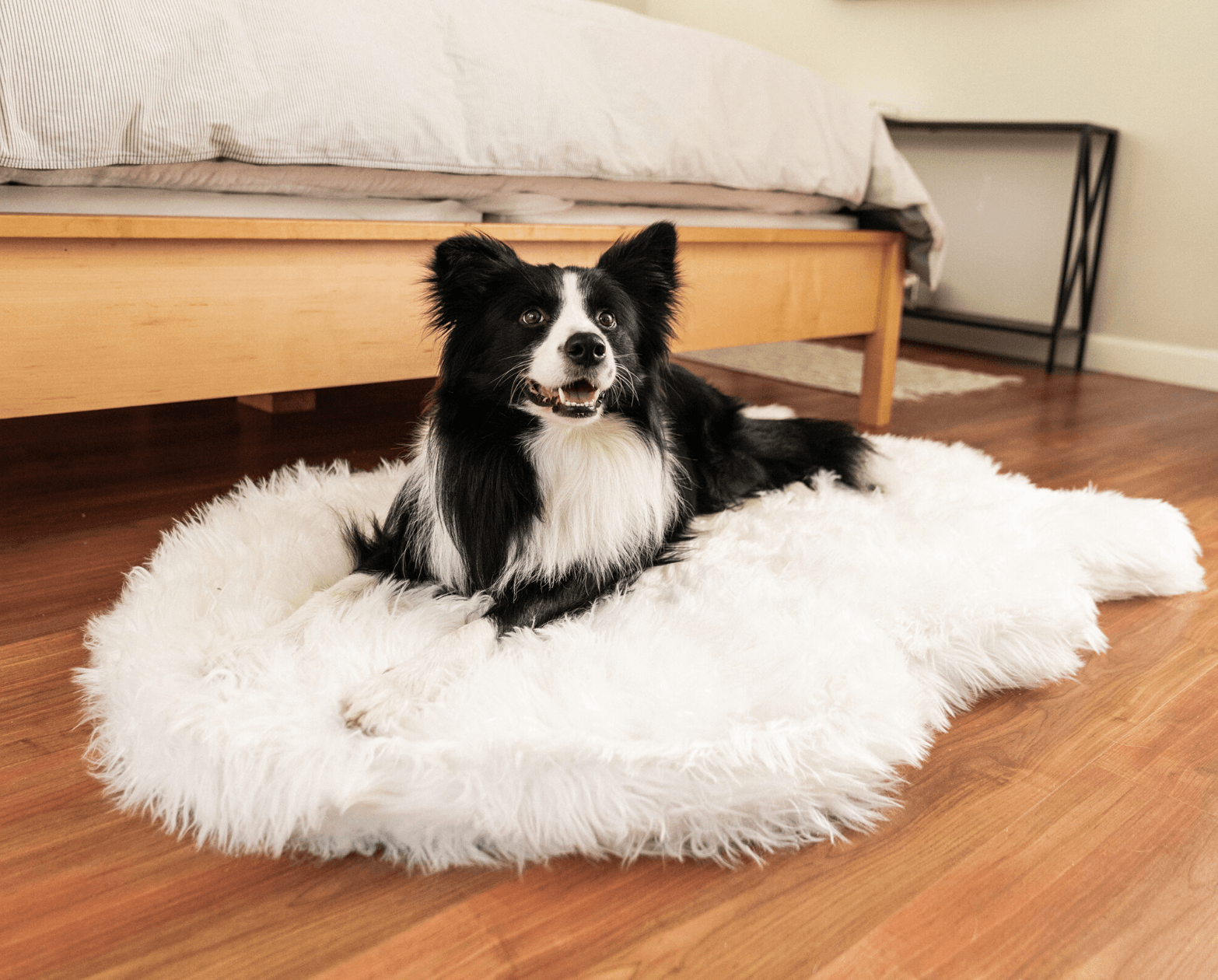 PupRug by Paw.com™ Faux Fur Orthopedic Dog Bed - Curve Polar White
Reasons to love our dog beds
Water & Odor Resistant Material
Lifetime No Flat Foam Guarantee
Tail-wagging comfort
Meet the most beloved dog bed in the world. Made from human-grade memory foam all of our dog beds are designed to ease joint pain and provide maximum support for your four-legged friend.
Product Specifications
The PupRug Faux Fur Orthopedic Dog Bed was designed to provide our best friends with the ultimate place to rest while blending into homes with its modern and luxurious design.
Benefits

Memory foam dog bed that doubles as an attractive rug
LIFETIME no-flat-foam guarantee
Premium, pressure-relieving memory foam base
Waterproof memory foam liner
Ultra-soft and plush faux fur cover (removable and washable) with non-slip bottom

Dimensions

Curve Small/Medium - 40" L x 25" W
Curve Large/Extra Large - 50" L x 30" W
Curve Giant - 60" L x 35" W

What's Included

1 pressure-relieving orthopedic memory foam base
1 waterproof memory foam liner
1 ultra-soft, faux fur cover with non-slip bottom

Care Instructions

Cleaning the Bed Cover

Our dog bed covers are machine washable. Unzip the zipper linings to remove the foam base from the outer cover. Wash the cover in cold water on the gentle cycle and tumble dry on low or no-heat. A damp cloth can also be used to remove stains from the cover.

Brush and fluff up the faux fur using a pet care brush with widely spaced metal bristles – this kind of brush is called a slicker brush. Brush and fluff carefully so you don't damage the faux fur's fabric.


Cleaning the Foam Insert
The foam insert is not machine washable, but there are several ways to clean it. To freshen it up, lightly sprinkle baking powder on the foam. This will give the foam a fresh smell. Let it sit for 30 minutes. Then vacuum the baking powder with a vacuum cleaner, which can also remove pet hair from the memory foam. To remove a stain, use a damp cloth with warm water and a small amount of dishwashing soap to rub the stain in a light circular motion. Let it sit for 10 minutes and press out as much moisture as you can without "wringing out" the foam, because wet foam can tear more easily. To dry the memory foam, leave it to air dry.

Learn how to properly wash a dog bed with our handy guide.
Paw pets enjoying their new products!